Important
This article is VERY old (older than 2 years)!
"25 Years Louder Than Hell - The W:O:A Documentary" - to be released June 26th on DVD & Blu-Ray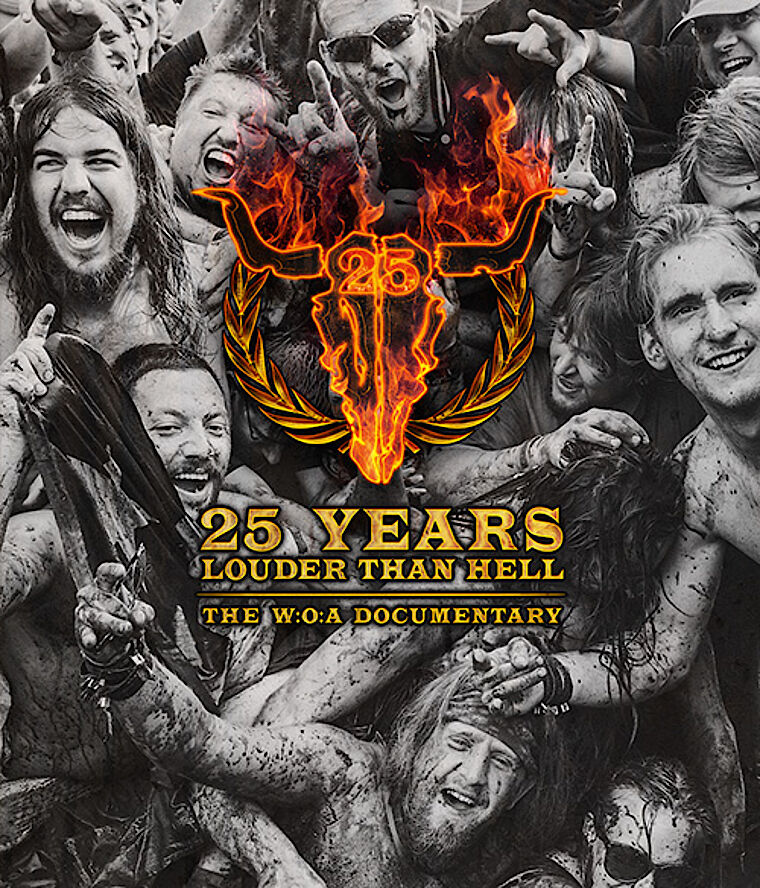 On June 26th, 2015 the brand new "25 YEARS LOUDER THAN HELL – THE W:O:A DOCUMENTARY" will be released worldwide via UDR-Music as DVD & Blu-Ray.
The documentary combines everything - from the early beginnings in 1990 to the present with all ups and downs on the rocky road of the festivals history (including dozens of interviews with musicians, fans and festivaL promoters).
Official product info:
WACKEN OPEN AIR has never simply been a 'festival'…it has, for over a quarter of a century, been a lifestyle, event and community rivaling those seen at the likes of Glastonbury in the UK and Burning Man in the US. As the festival's founders Thomas Jensen and Holgar Hübner always said, Wacken is about the music and the lifestyle, and it is that noble simplicity of aim that has seen the festival sell-out to 85,000 people within hours of the tickets going on sale every year. And now, UDR Records is proud to present a comprehensive view of both the Wacken festival and culture via 25 Years Louder Than Hell – The W:O:A Documentary, a film directed by Sara Kelly-Husain and produced by Christine Stephan for Nice Productions.
Utilizing deep, archival footage, live action film and hand-held camera montages, 25 Years Louder Than Hell…weaves together the full story of this cultural phenomenon from its humble beginnings in one small village field to the consistently sold-out, 85,000 plus music megacity it has become. Featuring interviews with the likes of Lemmy from Motörhead, Slayer's Kerry King, Biff Byford of Saxon and Nergal of Behemoth, 25 Years Louder Than Hell…also speaks with fans from across the globe to further explain the enormous cultural phenomenon which Wacken Open Air has grown into.
25 Years Louder Than Hell – The W:O:A Documentary will be released at a wallet-loving low price, so as both the hardcore Wacken fan and the curious peruser can take an affordable journey.
Check out the new trailer:
DVD & Blu-Ray aswell as the signed special edition (incl. Patch) of the DVD can now be ordered at the UDR-Shop.
The regular editions are also available via