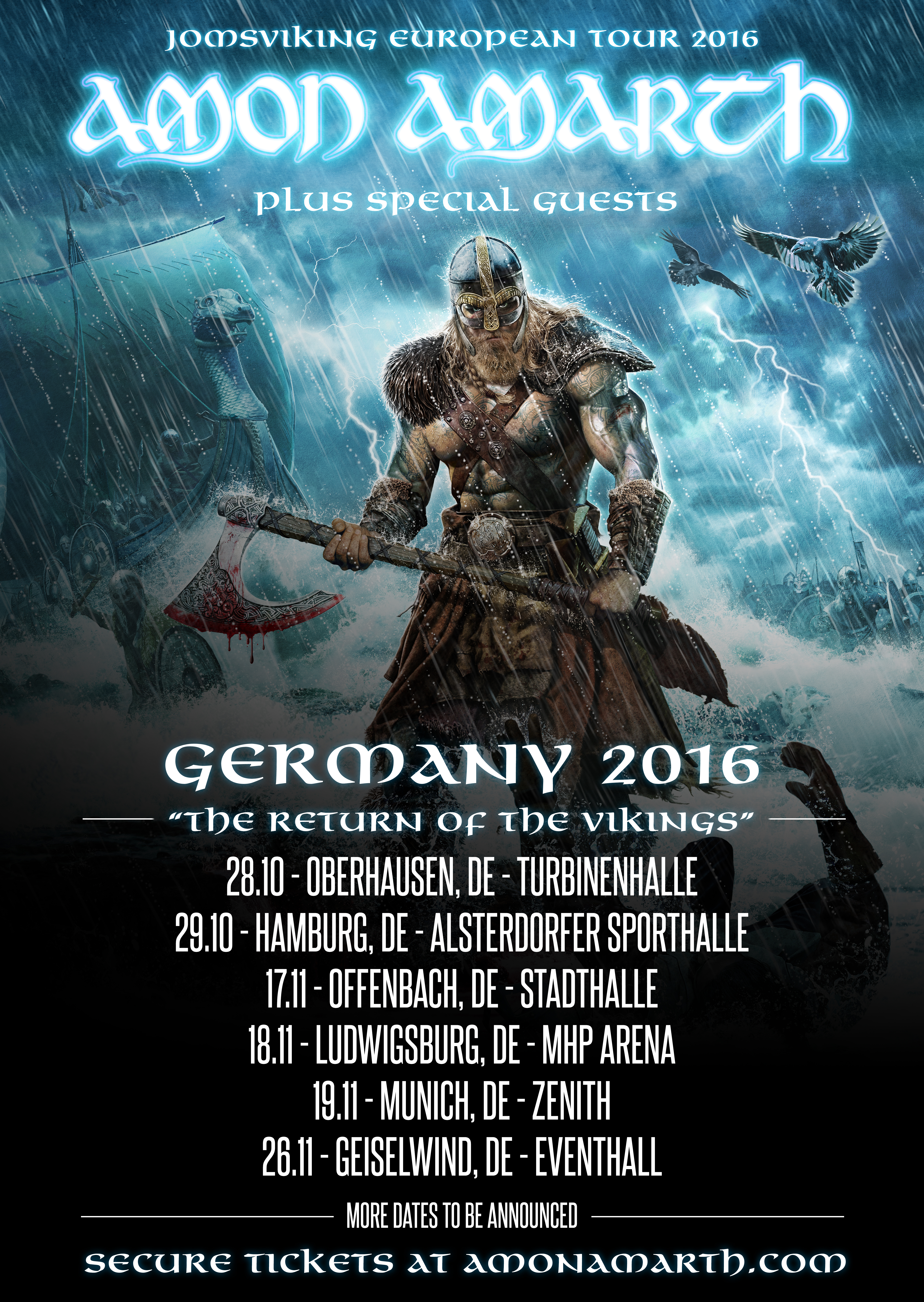 Amon Amarth to embark on Jomsviking Europe Tour - Tickets available at Metaltix
Heavy metal's favourite vikings Amon Amarth offer further proof of their siginificance with their new, crushing record "Jomsviking": Epic melodies clash with earth-shattering death metal, thereby forming the perfect soundtrack to the record's story about an outcast and his bloody destiny.
The new songs like "Raise Your Horns" or "First Kill" definitely need to be played live and loud, and Amon Amarth wouldn't be Amon Amarth if they didn't heed this call: Look forward to Jomsviking Europe Tour 2016, which will take Johan Hegg and his horde to Germany in October and November. Says the band: "Germany, after three years away we are returning to your lands and are bringing with us our biggest headline show ever. Sharpen your weapons, fortify your embankments & hide your loved ones. We are bringing our berserker party to a town near you and we hope you will come to the shows and "Raise Your Horns" together with us to glory!"
Tickets are available at Metaltix.com starting Thursday, May 5th at 10 AM - get yours soon, Valhalla awaits!
Amon Amarth - Jomsviking Tour 2016
28.10. Oberhausen, Turbinenhalle
29.10. Hamburg, Sporthalle
17.11. Offenbach, Stadthalle
18.11. Ludwigsburg, MHP Arena
19.11. Munich, Zenith
26.11. Geiselwind, Eventhall