Important
This article is VERY old (older than 2 years)!
Annihilator - On Tour Soon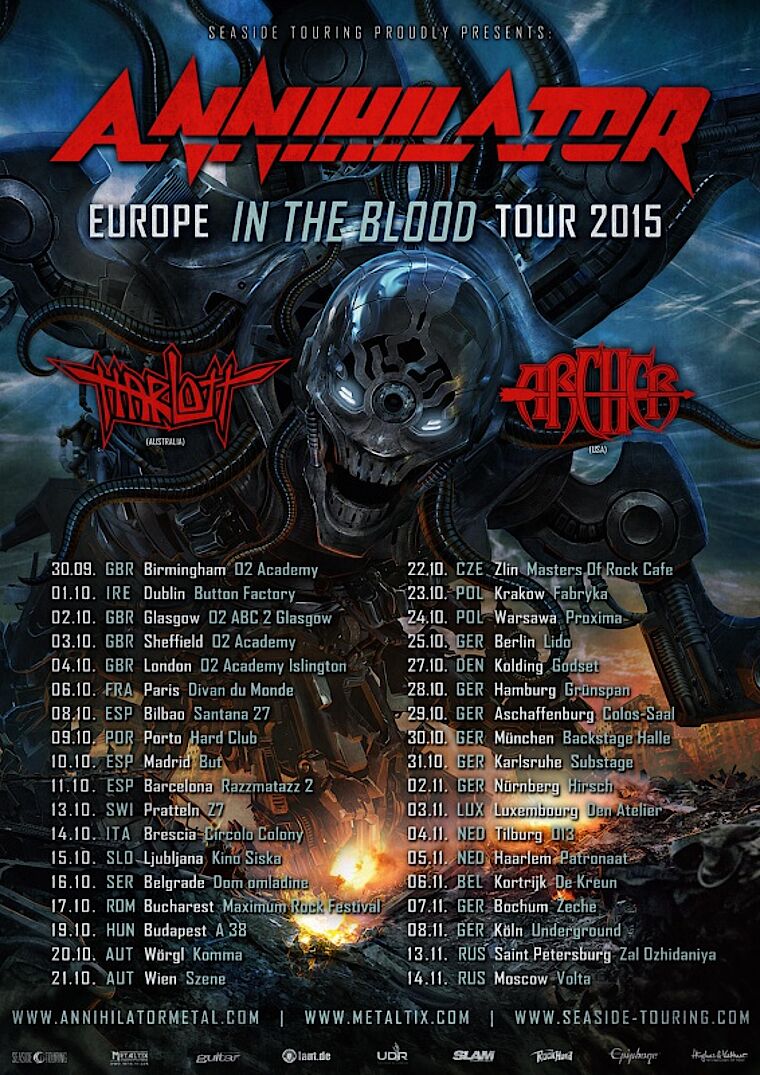 On September 18, Canada's finest thrash metal band, Annihilator will release their new record "Suicide Society" via UDR. Of course, the release is accompanied by an extended tour, on which Harlott and Archer will open the shows.
As you can see below, singer and guitarist Jeff Waters wants to invite you personally. The tickets for the concerts in Germany are avialable from Metaltix"!