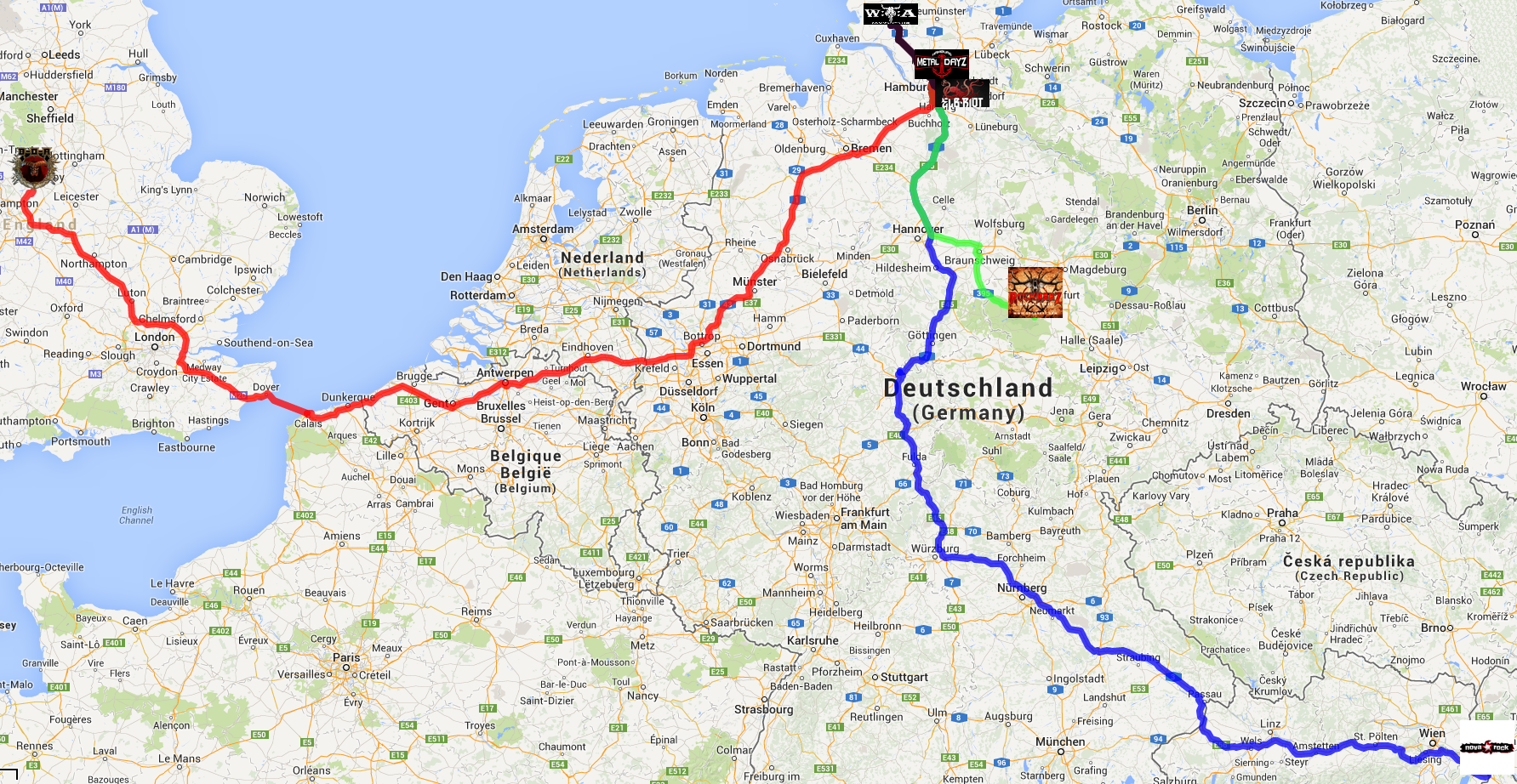 Announcement: Travel reports Wacken Foundation festival tour 2013
6 festivals – 3 countries – 3,926 miles
The Wacken Foundation, a foundation to support hard rock and heavy metal music was on festival tour this year for the first time. With this for a foundation quiet unusual measure the Wacken Foundation wanted to enthuse festival guests from other festivals than the Wacken Opern Air for their work and clarify the importance of the foundation's work for the metal scene.
As a conclusion of the tour you can read the travel reports of the Wacken Foundation festival tour in the upcoming weeks in the news on www.wacken-foundation.com and so let the summer pass in review.
And the whole thing is worth it for you as well because with the last tour report you get the chance to win a signed Epiphone bass. All bands from the Hamburg Metal Dayz 2013 signed the bass, amongst other Children of Bodom, Accuser, Rage and Eskimo Callboy.