Important
This article is VERY old (older than 2 years)!
Auction of the HOBBY caravan in W:O:A look was successful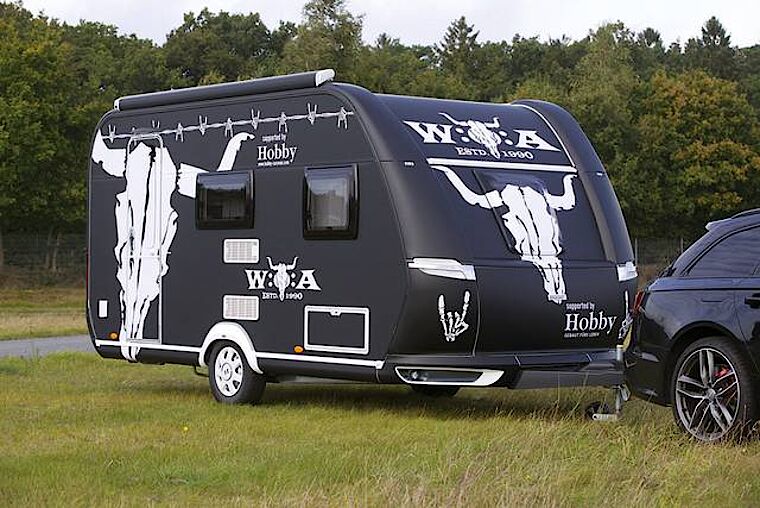 The 10-days lasting Wacken Foundation auction of the caravan Hobby De Luxe Edition 440 SF in W:O:A outfit sponsored by Hobby Wohnwagenwerk ended very successful – not only for us but also for the highest bidders. Expectedly on 2nd December 2016 the stylish caravan in metal design will change hands and find its new home in the Ruhr area at Yvonne and Tom K. . As Yvonne loves to travel with caravans and Tom is a regular guest at the W:O:A, both decided together to spontaneously bid for the trailer and with € 17,799.00 they placed the best bid of this auction. All the income will be used to support hard rock and heavy metal musicians.
A huge thanks goes to Hobby for making this auction possible. And of course our congratulation goes to Yvonne and Tom. We wish you much pleasure and a great time with this unique caravan.