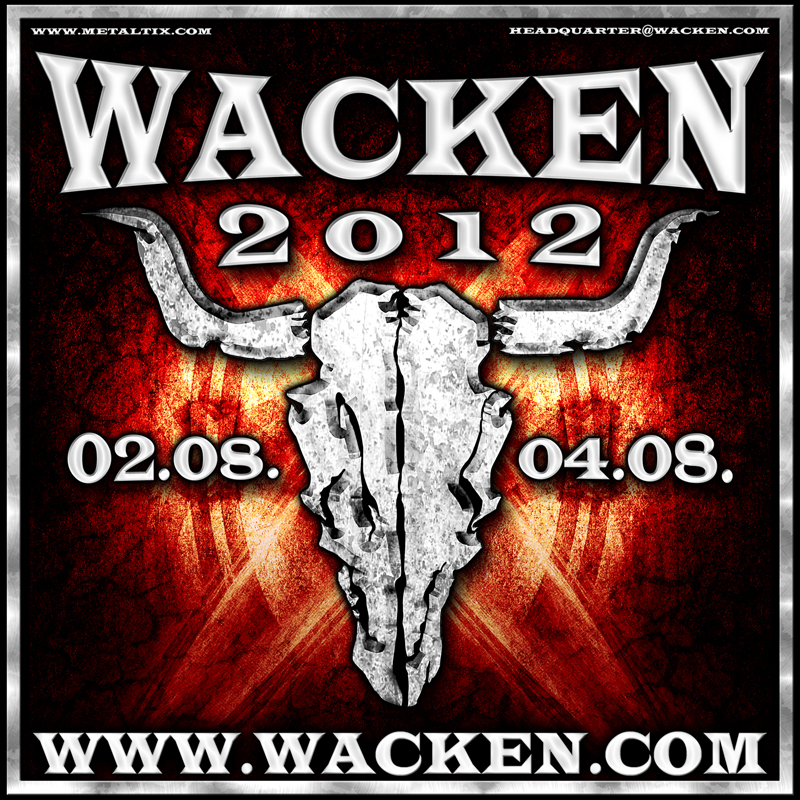 The run for the tickets of the 23rd edition of the biggest Heavy Metal Festival worldwide had started.
Next year the Wacken:Open:Air Festival takes place from the 2nd until the 4th of August 2012.
The 10.000 limited X-Mas Packages for W:O:A 2012 was sold out in no more than 45 minutes. This is a record time!
The consignment immediately had started and also the regular pre-sale for the W:O:A tickets is beating all records. Already now there are 30.000 tickets for W:O:A 2012 sold.
By now there are some high class acts for Wacken 2012 confirmed which definitely will make W:O:A become a gigantic party. At the head the German Heavy Metal Band the Scorpions which will play there last German open air show at Wacken.
But also Amon Amarth, Ministry, Cradle of Filth, Axel Rudi Pell, Forbidden, Hammerfall, Gamma Ray, Six Feet Under, Endstille and U.D.O (Birthday-Party) and many more let us look forward to one of the best line-up in the history of Wacken:Open:Air.
Herewith we want to say thank you to all metalheads for the great support and the faithfulness and loyalty for years. The 22nd Wacken Open Air was a huge success and the most peaceful party of the year.
Again in 2012 we will present a great festival with lots of surprises.
The coveted original Wacken tickets are available only at www.metaltix.com or via telephone at the following number: +49 (0) 4627- 18 3838. Moreover there is the possibility to use the offered ticket cancellation insurance or our free ticket exchange!
We want to ask you not using Ebay, Seatwave, Viagogo and others to stop dealing with tickets!
In metal we trust – see you in Wacken – rain or shine!
Your
W:O:A Team