Important
This article is VERY old (older than 2 years)!
Band announcements at the W:O:A KickOff-Party - something big is in the pipeline!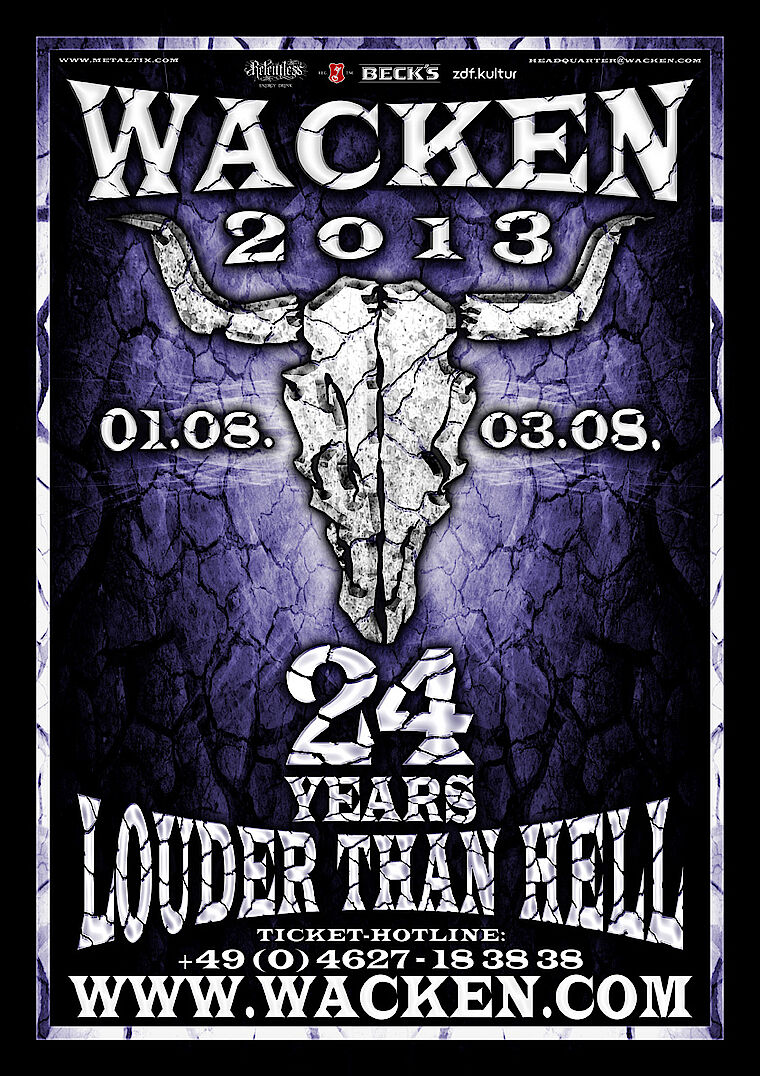 Dear Metalheads,
In the framework of the Hamburg Metal Dayz we will announce more confirmed bands for W:O:A 2013, taking place next August. And one thing is for sure - you can definitely be curious about it!
The festival is already about to be "sold out" - earlier than ever before.
Your support and loyalty are really unbelievable!
As a big "thank you" for your unbelievable faithfulness (and also as a little consolation for the mud we all had to put up with last August) we can, alongside many more bands, also announce a really stunning act for the W:O:A 2013. Be prepared for a real blast that takes some beating!
For all those, who cannot attend the Hamburg Metal Dayz, the band announcements will of course also be published a little later on our homepage and via Facebook.
We, ourselves, are already totally excited and immensely happy…it will be big, big, big!!!
Tickets for W:O:A 2013 are available at www.metaltix.com