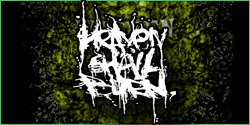 Behind the 13th window – Heaven Shall Burn and Blaas Of Glory
Heaven Shall Burn is one of the most successful German metal core bands.
In 2011 they´ll play at Wacken Open air.
Their powerful show will crush you down!
Also being at WOA 2011 is Blaas Of Glory. This extraordinary band covers rock songs with numerous instruments in an indescribable way.
As much as their unique look – their music is unique as well.
And here are the winners of the 12th december of 2010:
Anette E. - Quickborn
Andy R. - Berlin
Björn K. - Braunschweig
Heiko K. - Rieseby/Norby
Maik B. - Bad Schwartau
One AC/DC Package goes to:
Tobias H. - Trier
All winners will also be informed per mail!
We wish all winners a lot of fun with their prizes and a good portion of luck during the remaining X-MAS lottery!