Important
This article is VERY old (older than 2 years)!
Beverage and merchandise offers at W:O:A supermarkets and breakfast tents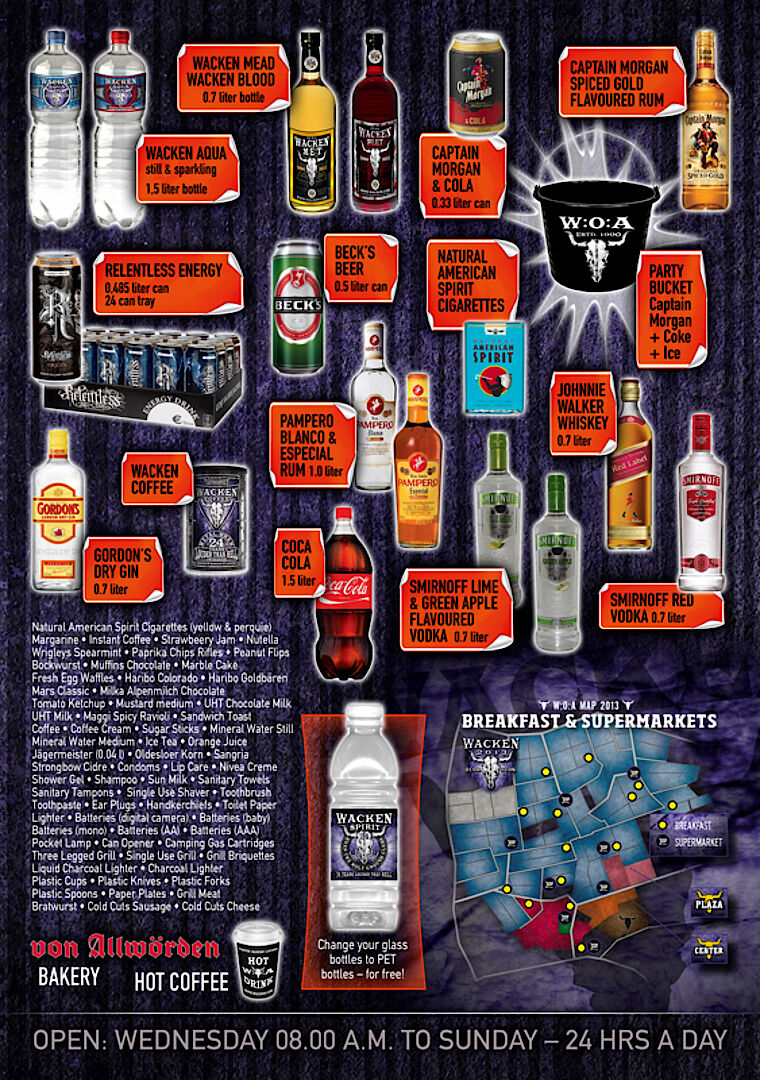 Also in this year we offer a lot of beverage deals on the festival ground.
From Beck´s and Captain Morgan (with ice cooled transport bucket) to whole Relentless trays, Smirnoff Ice or Wacken Coffee there is almost everything. You can see a small extract from the wide range of offers on the first flyer to the right.
To avoid broken glass bottles and shards on the holy ground you can again decant your drinks from glass bottles into the Wacken Spirit PET Bottles (for free).
If you have forgot one or more survival important camping items while packing before your trip our supermarkets will also offer a wide range of camping equipment. In the supermarkets you can also find several items like tents, sleeping bags, camping chairs or even one-way barbecue sets.
The exact positions of the supermarkets and breakfast tents can be found in our Maps section.