Important
This article is VERY old (older than 2 years)!
Big Raffle! - W:O:A raffles BADLY WEAR Shirt´s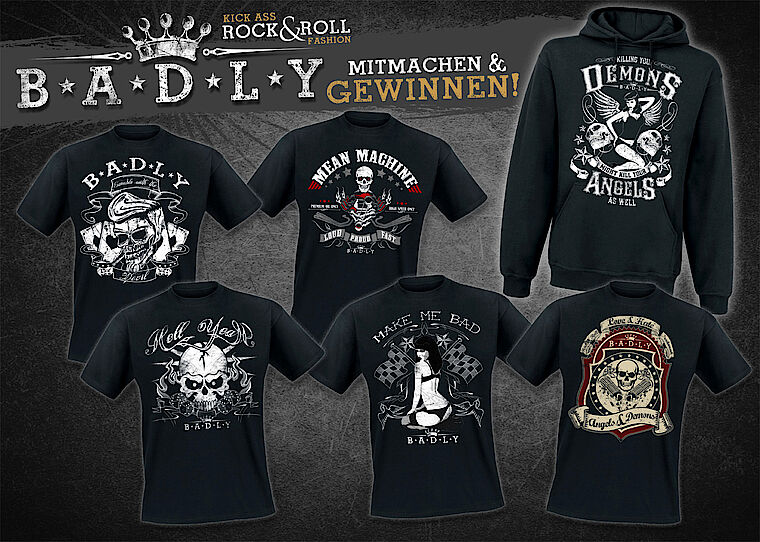 Today we start our next raffle! Wacken Open Air in co-operation with BADLY WEAR raffles a big bunch of cool shirt (take a look at the graphic on the right)
How to participate? It´s just easy:
Send an e-mail with subject/keyword "Badly" including your complete address and name to verlosung@wacken.com.
Also do not forget your T-Shirt size (Important: Each size is available as long as stock lasts - motives will be chosen randomly)
Deadline is the 24th of March 2013 - There is no right of appeal!
BADLY WEAR - Kick Ass Rock `N`Roll Fashion!
BADLY - these are stylish Rock `N`Roll themes captured on clothes. Wear your "Attitude" on your body and show it to the world!
High quality clothes and prints are also a quality characteristic as well as modern suitable patterns.
Vintage Style that keeps in mind - wear BADLY and stand out of the grey mass!
Long live Rock `N`Roll!
If you have become curious then visit www.badly-wear.com to check out the whole range of BADLY products.
The Shirts are also available at EMP under the following LINK