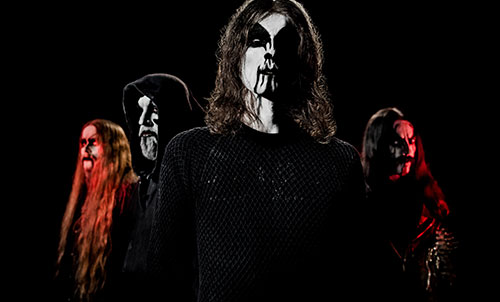 Black metal behind door 3
It's going to be dark in Wacken – today's third December is under control by the sign of black metal!
1349
The plague has arrived! The band's name is linked to the year 1349 when the plague arrived in Norway and changed everything. The sound of the band can only be described as brutal and fast and they filled six studio albums with it so far.
Myrkur
Myrkur is the name of the single woman black metal project of the Danish singer Amalie Bruun. The project got a lot of attention instantly and she released her first album, called M, earlier this year. The album was by the way produced with musicians of established bands like Mayhem, Dødheimsgard or Ulver.
And here are the x-mas winners from the 2nd of december 2015:
Ida H - Weissach im Tal (GER)
Eduardo L - Saarbrücken (GER)
Enrico M - Großenhain (GER)
Naatascha W - Pommersfelden (GER)
Aaron S - Pittsfield, ma, - (USA)
All winners will be informed by mail!
Tomorrow we will announce the next bands and xmas winners!