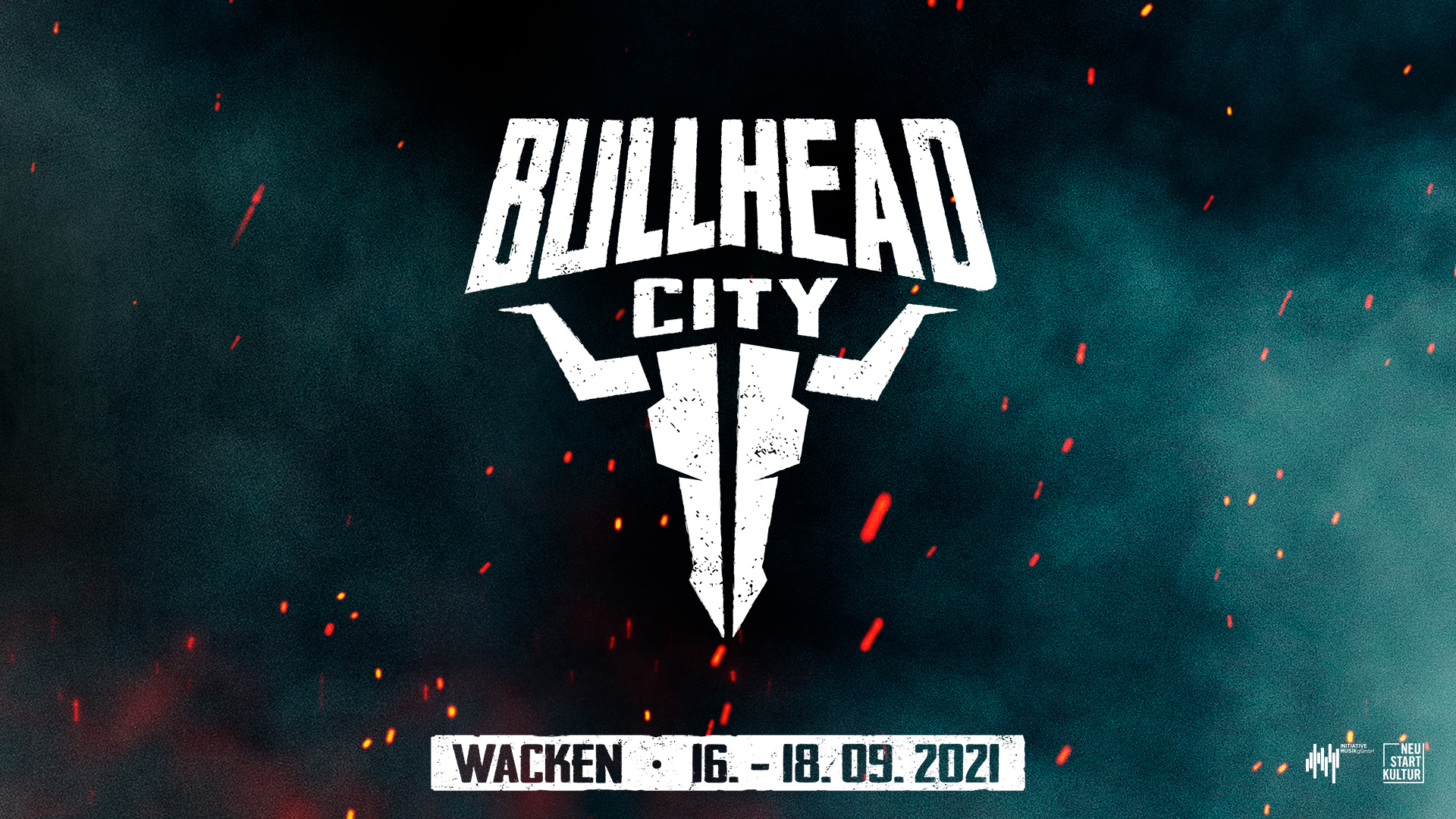 Bullhead City: Presale has started!
The presale for the Bullhead City Festival 2021 has started successfully! All W:O:A 2022 ticket holders will now find a link in the ticket center at ticketcenter.wacken.com to buy the 3-day tickets at Metaltix.
The 3-day tickets can currently only be booked through this channel. The day tickets are already available for everyone - even without being in possession of a W:O:A 2022 ticket, they can be booked as of now.
The tickets for the whole weekend will be released for all metalheads at 15:00 at the latest, or after the contingent of 5.000 Tickets has been sold. We will inform you then with another news.
All those who wish to camp on site can additionally book the following options:
Parcel with electricity, 6 x 8 meters, for a maximum of 5 people, for 99,99€.
Parcel with electricity and own mobile toilet, 6 x 8 meters, for a maximum of 5 persons, for 240,00€.
Large parcel with electricity and two own mobile toilets 12 x 8 meters, for a maximum of 10 persons, for 420,00€.
These prices are per parcel not per person! Please also note that the maximum number of persons per parcel must be respected.
Also already available for order is the exclusive bundle shirt for only 19,90€ - the first Bullhead City shirt ever!
Metalheads, see you in Wacken. Thanks a lot for your support!
Your Bullhead City Team