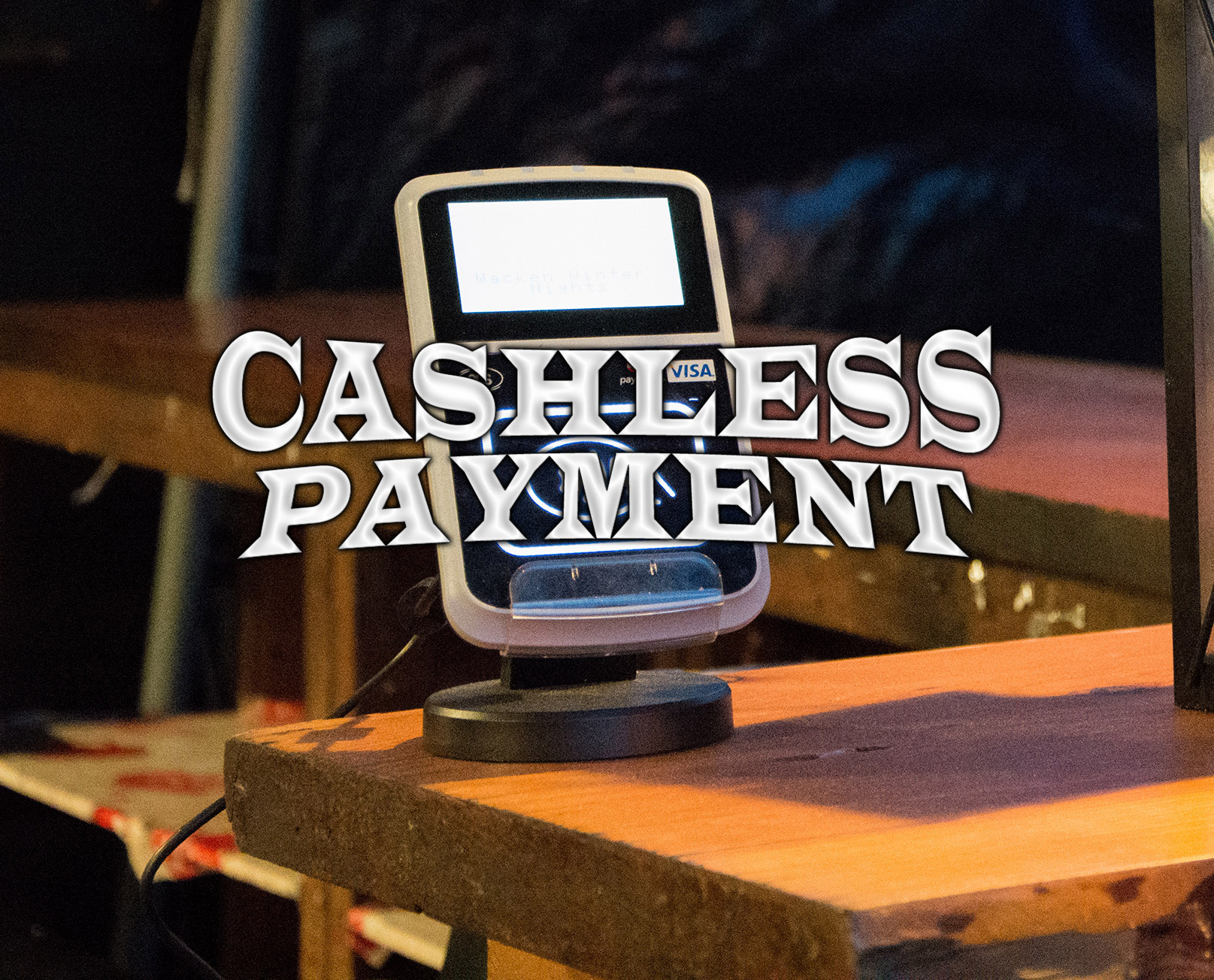 Cashless Payment – Ready for use in the infield!
With the opening of our infield at 2 pm the test run for Cashless Payment has begun.
All of you who have already set up their accounts and picked up their cards can now use them at all stalls in the infield. If you just decided to test this payment option, you can get your very own Cashless Card at four booths (check out their positions under Maps, they're marked as "Cashless Payment"). Transferring funds is possible at all these positions, either via credit or EC/Maestro card.
Two important notes:
To clarify: The infield is the inner part of the festival area surrounding the three main stages. Wacken Center, Wacken Plaza and Wackinger Village are not included. The Maps offer a good overview.
Cash is still accepted everywhere. Using Cashless Payment in the infield is totally optional.
For more information, please visit our dedicated page.