Christmas is getting closer - here come the next bands!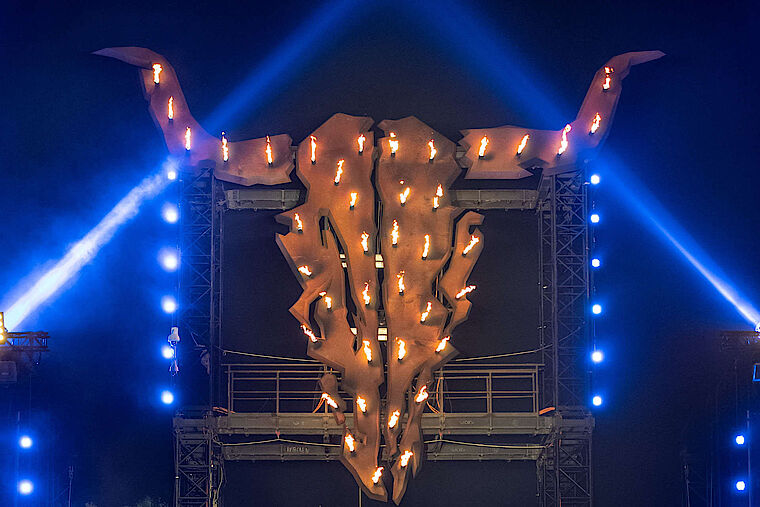 Just a few more naps - then it's finally Christmas. Just in time for the fourth Advent, here are the next new additions for the Wacken Open Air 2022 and, of course, the next winners of our daily competition at xmas.wacken.com. This time the lucky fairy has chosen the following names:
12.12.2021
Each one Wera Tools Wacken Set goes to: Volker S. from Lilienthal, Dirk L. from Nidderau,
Sebastian S. from Bann, Jutta N. from Grenderich, Tobias S. from Schifferstadt, Andreas B. from Perleberg, Malte M. from Loxstedt, Tim Luca L. from Göttingen, Silke B. from Grimma and Tobias N. from Copenhagen (Denmark)
13.12.2021
A bottle W:O:A Skaagtown Gin goes to Jens P. from Sulzbach, Ursula H. from Muttenz, Elisabeth v.R. from Hardegsen and Sabine S. from Kufstein (Austria)
14.12.2021
The ten Ankerkraut packages were won by Madeleine E. from Wittenberg, Sonja P. from Zülpich, Vanessa T. from Bedburg-Hau, Torben V. from Neumünster, Daniel G. from Rieste, Arne P. from Marburg, Karsten B. from Hamm, Carina V. from Putten (Netherlands), Simone C. from Ladispoli (Italy) and Philip L. from Walterswil (Switzerland).
15.12.2021
The Holy Ground Collections Coin from MDM goes to: Ralf N. from Nordhorn
16.12.2021
The Globetrotter camping package goes to Gabriela S. from Hildesheim
17.12.2021
The following will each receive a Mono. Inc package goes to: Uwe M. from Neumünster, Falko F. from Neuhausen, Gert K. from Vöhringen, Moritz P. from Nachrodt-Wiblingwerde
18.12.2021
The package of our new partner Harley-Davidson was won by Nils W. from Raubling
Congratulations to all winners! You will receive an email with the notification of your win in the new year at the latest
Until 24 December you can still win lots of great prizes, today for example one of a total of ten pillows from airfect.
Simply click on xmas.wacken.com open the window corresponding to the tag and enter your details in the form. It's even easier if you register with your Wacken.ID. We wish good luck!
We very much hope to sweeten your 4th Advent with these new announcements:
The very first album ever recorded live in Wacken was "Hypocrisy destroys Wacken". We are even more pleased that Peter Tägtgren and his band will now be returning to the holy field once more with the motto "Destroys Wacken again" and the new album "Worship" under their belts. This is going to be big!
One of the biggest surprises of the last years was the comeback of Static-X. Not only did they manage to honour their much too early deceased singer Wayne Static, but they also managed to convince new listeners of the timeless qualities of classics like "Wisconsin Death Trip"
You want a solid 2 x 4 turned into music? Then look forward to Nasty. The Belgian/German hardcore quartet pounds hits like "666AM" through the pit with the tenderness of a steam hammer making it a real joy. And because it unfortunately didn't work out in 2019 at short notice, it' now twice as rough .
When they first appeared in 2015, they were still considered an insider tip, but in the meantime Burgerkill have secured a firm place in the hearts of friends of death and thrash metal. And with the current "Killchestra", the band from Indonesia shows that they are still a force to be reckoned with.
When you call your album "M.E.T.A.L.", you have to deliver. And that's what Freedom Call have been doing for years with remarkable consistency, as number 24 in the German charts impressively proves. You can hardly play anthemic Power Metal better than that.
Yes, we are serious. After he already surprised everyone at Wacken World Wide 2020 with an unexpectedly brute set, we are very happy that Alligatoah will now also treat us to a set of hot ears "in real life". We are up for it!
Bokassa are one of the most exciting bands of the latest metal generation. With their debut "Divide & Conquer", the Norwegians were already invited by a certain Lars U. to accompany his own band on a world tour, and with the new album "Molotov Cocktail", the trio is now celebrating its Wacken debut.
After Onslaught carried thrash along in the eighties with classics like "Power From Hell", it became pretty quiet around the Brits for quite a long time. But the current work "Generation Antichrist" is one of the strongest thrash albums of the last few years, which will now finally be celebrated at the W:O:A.
We already had the pleasure to welcome Visions Of Atlantis twice, now we are looking forward to another visit of the Austrian symphonic metallers with epic vocal duels and hard riffs! And maybe there will already be something to hear from the follow-up of the last album "Wanderers", who knows?
At the same time, Mister Misery have their first W:O:A appearance. The Swedes play with set pieces from metal, horror and classical music and combine them to modern, intoxicating songs like "Strangeland".
"100 % pure fucking Thrash Metal" - that's what Surgical Strike promise. And indeed: Songs like "Dead End Gone" will bring the moshpit to maximum speed in no time at all.
The finest Swedish death metal from the Hanseatic city? Yes, that's possible - ask Endseeker. But at the latest with the new monolithic album "Mount Carcass", the Hamburg five-piece shows itself to be absolutely independent.
We wish you a happy 4th Advent!