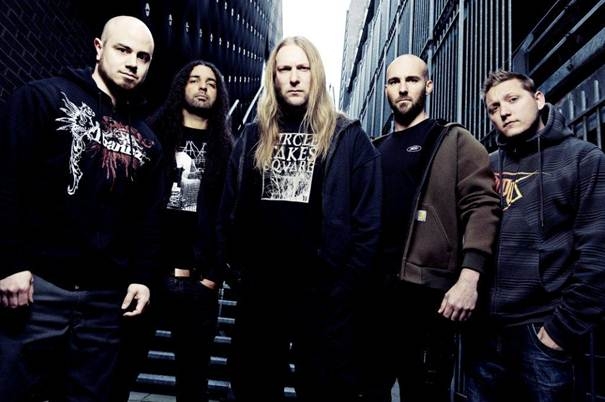 DEW-SCENTED reveal new line-up; Post second online teaser for "Icarus" album!
The new line-up (re-)introduces Marvin Vriesde (Severe Torture, ex Blo.Torch – guitar and songwriting), Koen Herfst (I Chaos – drums) and Joost van der Graaf (I Chaos, ex Creepmime – bass guitar). Last but not least, guitarist Rory Hansen (I Chaos, ex Blo.Torch) was added to the band's ranks as second guitarist shortly after the album recordings for ICARUS.
The new DEW-SCENTED line-up will make their debut shows on July 20th at Metalsplash Festival July 21st at Queens Of Metal Festival in order to also present the "Icarus" material live on stage in perfect timing for the album's release.
In order to allow a closer look at the studio work for "Icarus" and also to showcase some of the new bits of music, a second online teaser for the album was now launched via YouTube. The Album will be released in the end of July. Check it out here:
<iframe width="480" height="360" src="http://www.youtube.com/embed/kCSWBYQY2Mo" frameborder="0" allowfullscreen></iframe>