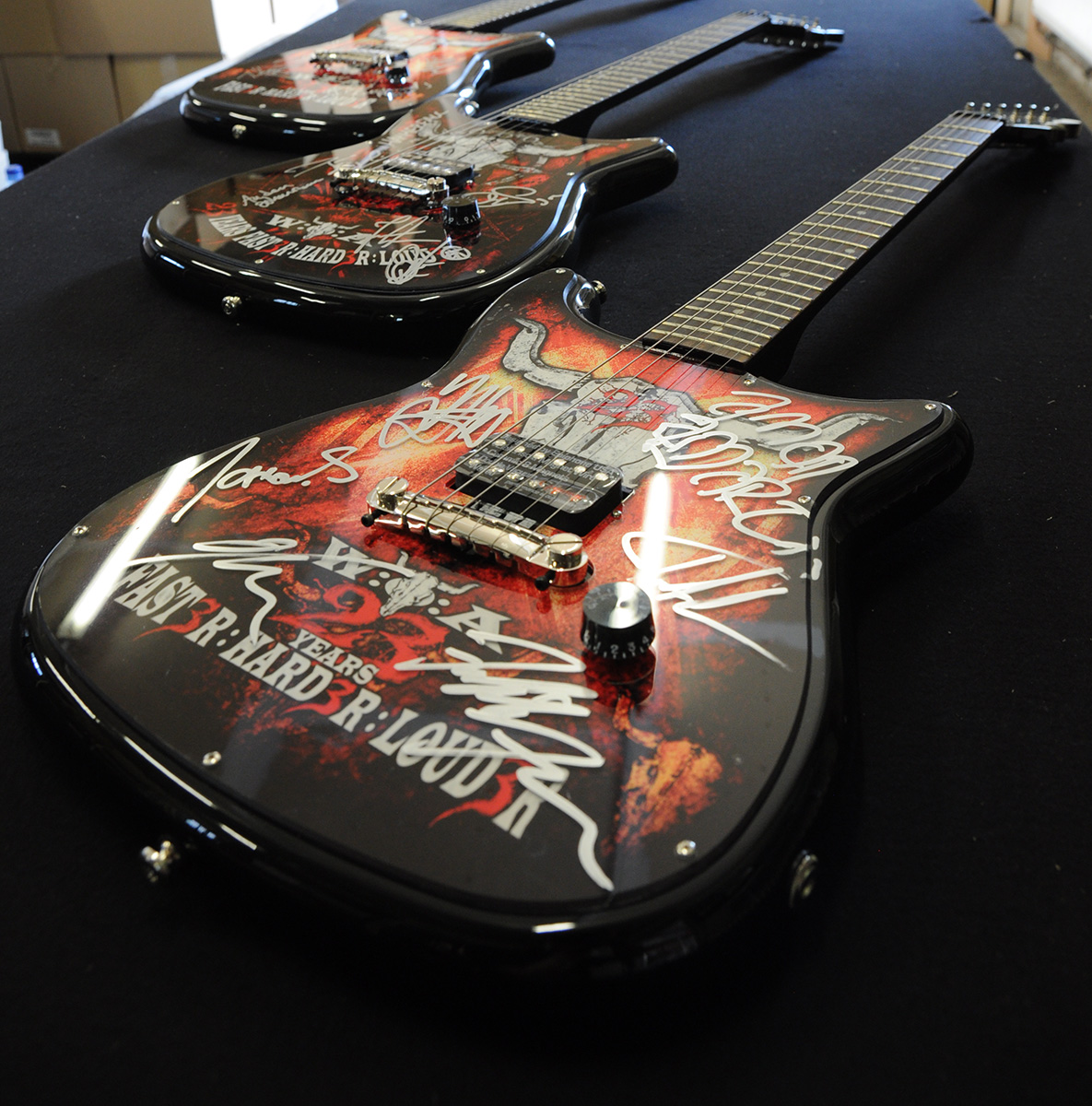 Easter at Wacken.com – E-guitar raffle, provisional running order, new bands and WackenTV clips!
Just in time for the Easter season, we can announce some heavy news from the world-wide loudest acre!
New bands and a provisional running order will be brought to you on Easter Sunday. And right now we are starting with a special e-guitar raffle and new videos at WackenTV!
Win a W:O:A e-guitar signed by Amon Amarth, Saxon or Hammerfall! Just write an email to verlosung@wacken.com to participate. The subject of the mail should be the name of the band you want the guitar from. And of course you also need to write your address in the mail so we can send out the guitars quickly!
You can participate up to and including the 19th of April 2014. We will announce the winners on the 20th of April! There is no right of appeal!
At WackenTV we will upload one new clip from former Wacken editions every day until Easter. Flashbacks from and with Kreator, Avantasia, Saltatio Mortis, Wacken old hands and peeks behind the scenes are waiting for you. The first video contains Campgrounds Impressions from the Anniversary 2009!
<iframe width="600" height="338" src="//www.youtube-nocookie.com/embed/Ln0h5iqValA" frameborder="0" allowfullscreen></iframe>