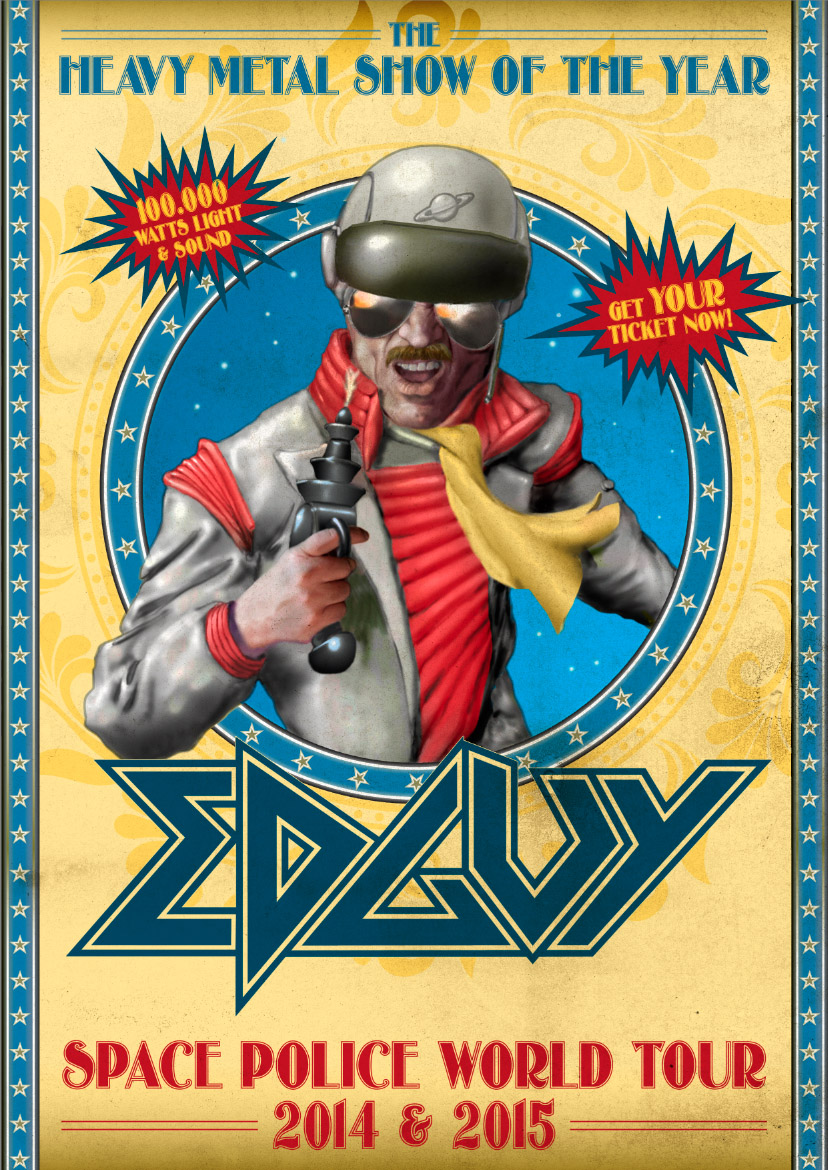 Edguy - "Space Police World Tour" starts in September!
One of Germanys most successful bands that was founded in the nineties is called Edguy. They have toured from Donington to Tokyo, from Los Angeles to Rio and played some very memorable and unique shows
within the last 15 years.
With Space Police - Defenders of the Crowns they are going to release their next full length album on April 18th, 2014. This may be the hardest piece of music the band has ever released up to date but dont´worry - also the funny moments won´t be missed on the album. Check out the bands Falco cover version of Rock Me Amadeus!
In September the band will hit the road to start their Space Police World Tour 2014 & 2015.
Here are the German tour dates:
19.09.2014 Markthalle (Hamburg Metal Dayz)
27.09.2014 Aladin (Bremen)
28.09.2014 Turbinenhalle (Oberhausen)
30.09.2014 Backstage (München)
02.10.2014 Brose Arena (Bamberg)
03.10.2014 Filharmonie (Filderstadt)
04.10.2014 All Karthalle (Kaufbeuren)
09.10.2014 Garage (Saarbrücken)
10.10.2014 Wartenberg Oval (Fulda)
11.10.2014 Neue Stadthalle Langen (Langen)
21.10.2014 Live Music Hall (Köln)
You want tickets? Those are available as always on www.metaltix.com
Ticket-Hotline: +49 (0) 4827 - 999 66 666