European Festival Awards 2017 – vote now for heavy metal!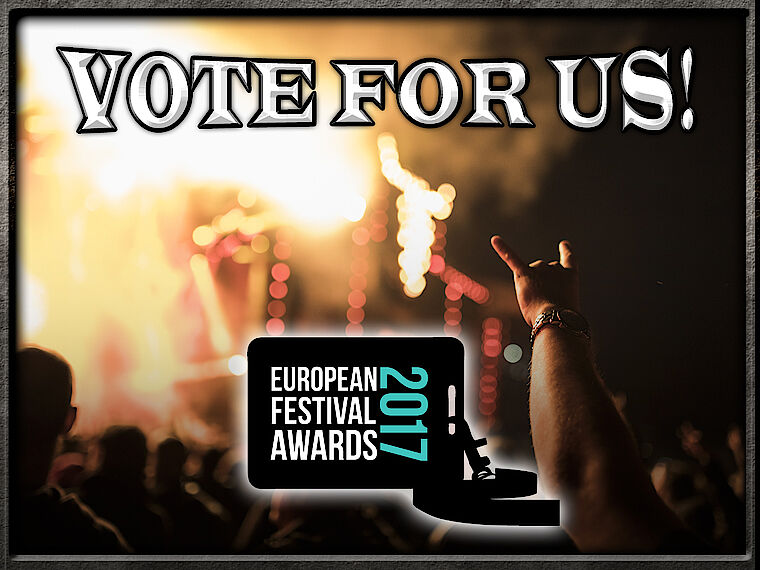 Wacken Open Air 2017 has been nominated at the European Festival Awards - and every music fan is asked to vote for his favorites! The W:O:A is nominated in the category "Best Major Festival".
Every vote counts! The survey is available here.
The choice isn't easy for us in the category "Best Small Festival", because the Wacken Winter Nights, the Full Metal Cruise and Full Metal Mountain are nominated here. The Wacken Winter Nights are also nominated for "Best New Festival"!
And even in the other categories, you can raise your voice for metal! For example for the Metal Hammer Paradise at "Best Indoor Festival".
If you take part in the survey, you can also take part in a nice raffle - so you can win some nice prizes with a little luck.
Vote for your favorites now! Thanks for your support!