Fisherman´s Friend StrongmanRun has nearly 1.000 participants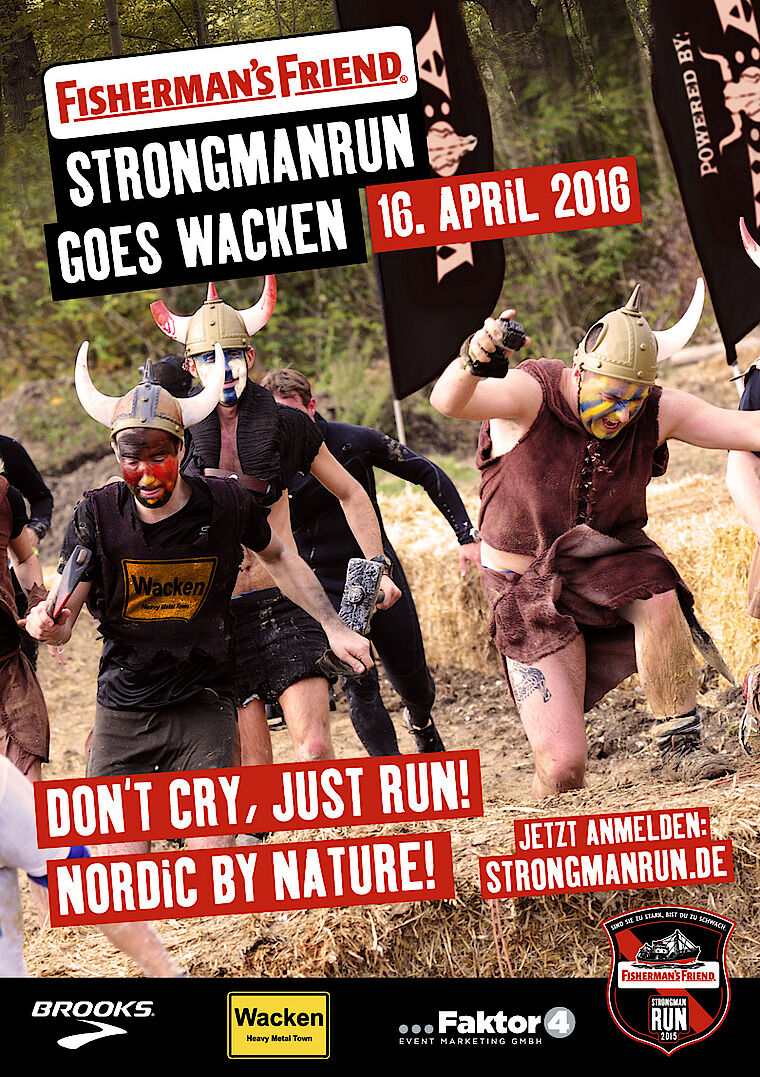 As we already reported, on August 7th, 2015 the starting signal for the registration to Fisherman´s Friend StrongmanRun was given – Europe´s heaviest steeplechase!
On 16. April 2016, for the first time it will be organized in Wacken, and already after one week we have nearly reached an amount of 1.000 participants.
The first 1.000 registrations will receive a special "Fisherman´s Friend StrongmanRun goes Wacken" T-Shirt as well as a cheaper price.
So be quick in case you want to own one of these rare T-Shirts.
Ask your friends and colleagues to build teams!
You can choose between a route of 10km or 20km (for the very strong ones!).
Here comes the official trailer once again:
The official announcement, registration form and other information can be found via:
http://www.fishermansfriend.de/strongmanrun/wacken/