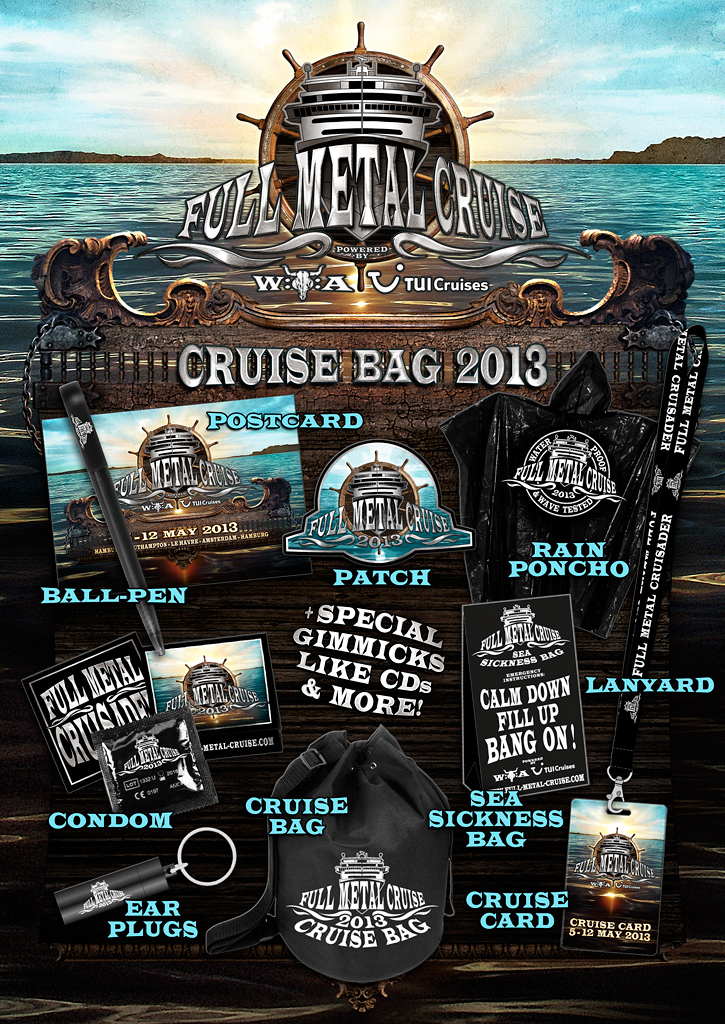 Full Metal Cruise - Der Cruise-Bag
Ahoi Metalheads!
Here's a little piece of information for all our guests: The right equipment is crucial when sailing the seven seas. Since the Full Metal Cruise even has seven days of music and party on top of that, we want to support you with your gear. That's why every "Cruisader" will be presented with a Cruise Bag full of helpful things and souvenirs.
These are the contents:
Patch with the Full Metal Cruise 2013 logo
Ear plugs in case you happen to be around loud metal - or your buddy is snoring like a Kreator drum solo
Condom for safety when cruising
Rain poncho, because a proper seadog keeps on rocking - come rain or shine!
Sea sickness bag, just in case, as seen even with the hardest sailors
Cruise Card & Lanyard, like only "Cruisaders" have them
Postcard and Ballpen to tell all the landlubbers at home what they missed
More gimmicks like CDs
See you on board. Over and out.
Alle weiteren Infos und Buchungen unter www.full-metal-cruise.com