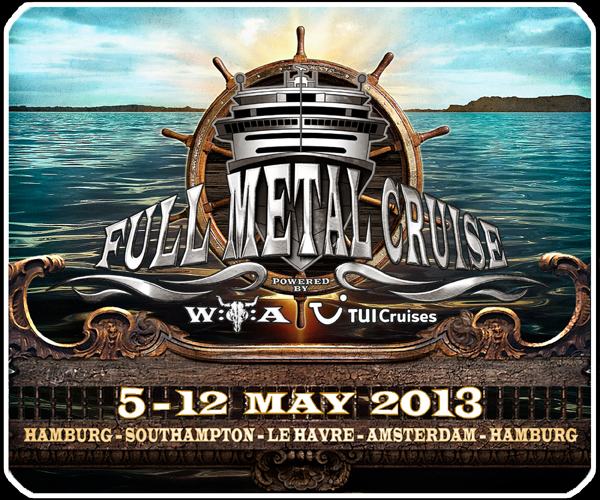 Full Metal Cruise - Running Order online!
Ahoi Metalheads!
the running order of the Full Metal Cruise is online HERE. Some minor things might change along the way, but we will let you know whenever that happens.
As you can see, there are no concerts on board while we're at the harbours, so you can check out the cities, shore excursion or land concerts without missing a thing. Every band is playing at least twice, some additionally in other situations like unplugged session. Only exception are D-A-D who are joining us as special guests for the last night. Alongside all the rocking there's a bunch of stuff going on in the multiple bars and venues on the ship. Stay tuned!
Everything else about the Full Metal Cruise at: www.full-metal-cruise.com