Important
This article is VERY old (older than 2 years)!
Full Metal Mountain: 5 more bands for the hardest winter party 2018!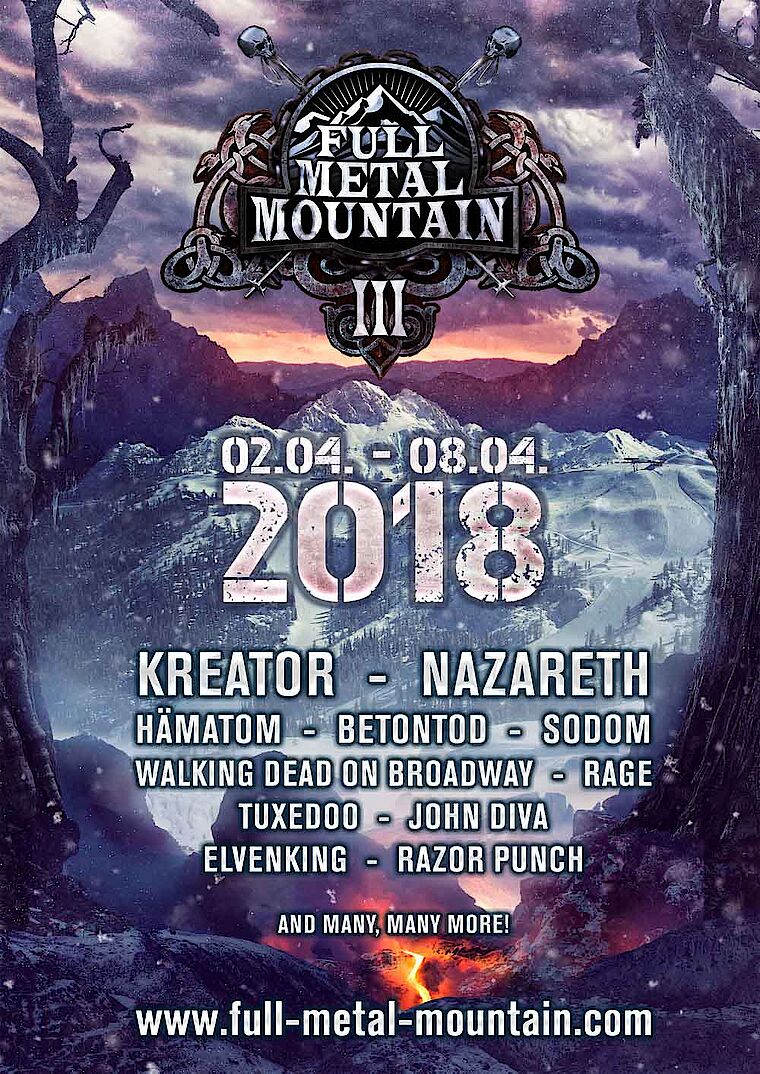 Full Metal Mountain goes into the third round in 2018 and the lineup is growing: Today we can announce 5 more names for the toughest winter sports holiday in Europe!
By doing this, we are extending the musical spectrum of our program with a few more nuances. Many other acts are currently being finalized and the ticket sale is already in progress!
Book Full Metal Mountain 2018 in our shop now!
Hämatom
The German Metal authority Hämatom is ready to rock! The four rockers will release their new and highly anticipated album, Biest der Freiheit on 26.01.2018. It is expected that the album will boot the bands success once again!
The band was already rocking with us at the premiere of Full Metal Mountain and now they will return with new material. We're looking forward to it!
Betontod
Also the punk rocker from Betontod are currently swimming on a big success wave which does not seem to tear. The band mixes society-critical songs with rocking party anthems and a fat production. Their live shows are always fantastic and we're ready to rock with them!
Elvenking
Melodic Power Metal made in Italy - Elvenking are rocking the scene since 1997. The band refines their Power Metal with Folk Metal elements and covers a wide range of thematic themes. From classic emotional themes like love to fantasy and folklore - everything is there.
The latest work of the band is called "Secrets Of The Magick Grimoire", it will be released on 10th November and promises great!
John Diva & The Rockets Of Love
Looking for the next party? Look no further, John Diva is in town! The Glam / Hair-Meta Sensation is dedicated to the greatest songs of their genre and their concerts are stunning parties.
Razor Punch
The North German newcomers of RazorPunch won the bandcontest of RADIO BOB! on the Kieler Woche. Their main prize is a slot at Full Metal Mountain and it is more than deserved! The hard rockers are touring the north of the Federal Republic since 2011 and they gained a lot of experience since their beginnings. Now it's time for the mountains!
We welcome the new arrivals and are already preparing the next acts for the upcoming festival. Do you already have a ticket for 2018? Get yours now!
More information about Full Metal Mountain is available at www.full-metal-mountain.com.