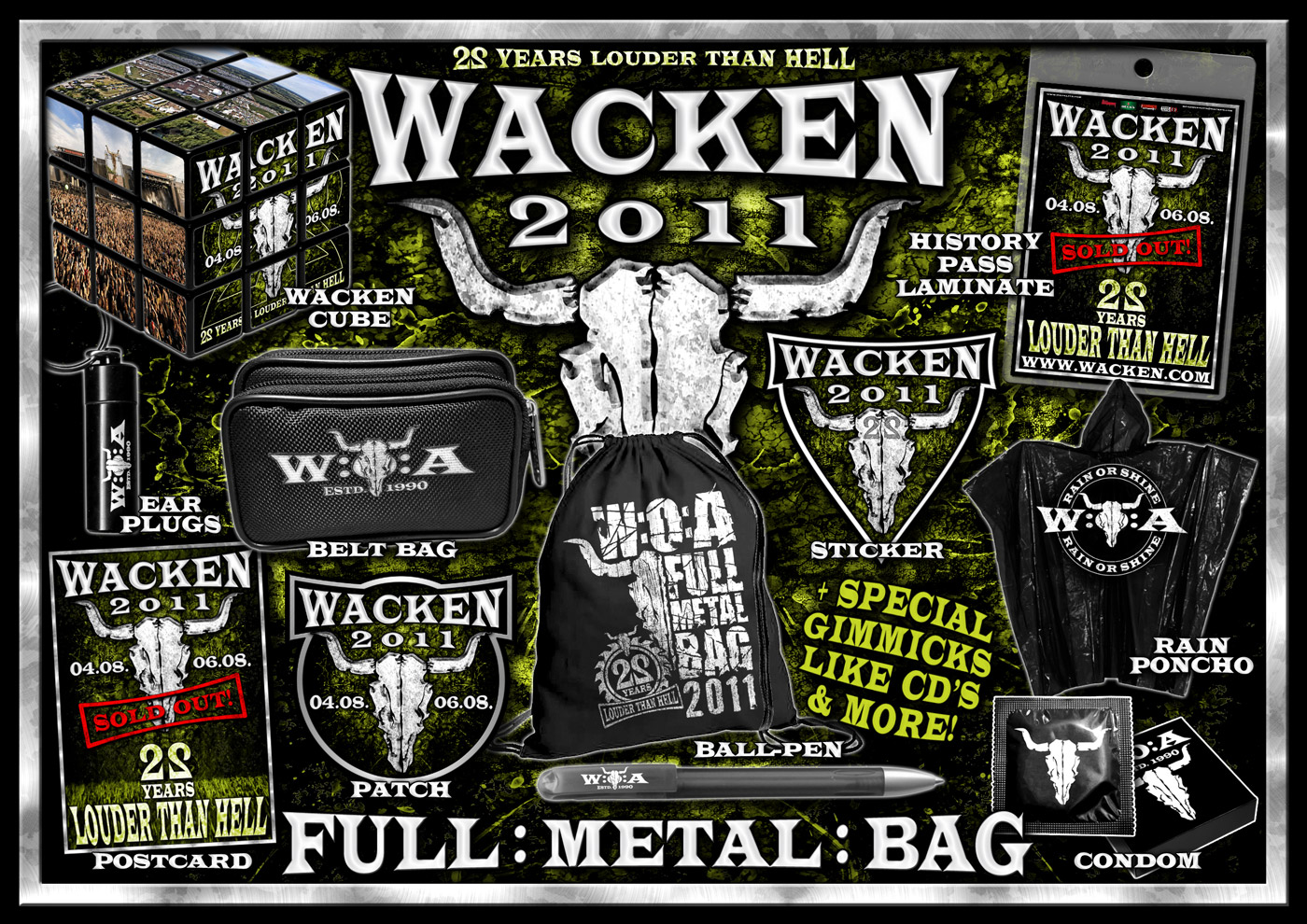 Also this year we offer the FULL METAL BAG to pick up for free after exchanging the festival ticket against the wristband.
The FMB 2011 contains all kinds of items and goodies the festival visitor needs to survive the daily grind of a festival. From Useful things like a poncho, ear plugs, a ball pen or a condom
to special souvenirs like post cards, belt bag or the new Wacken Cube the Full:Metal:Bag contains all of it.
Here is a short list:
Wacken Cube
Ear plugs
Post card
Belt Bag
Patch
Ball pen
Sticker
History Pass (lamininated)
Rain-Poncho
condom
IMPORTANT! ONLY WHILE STOCK LASTS!