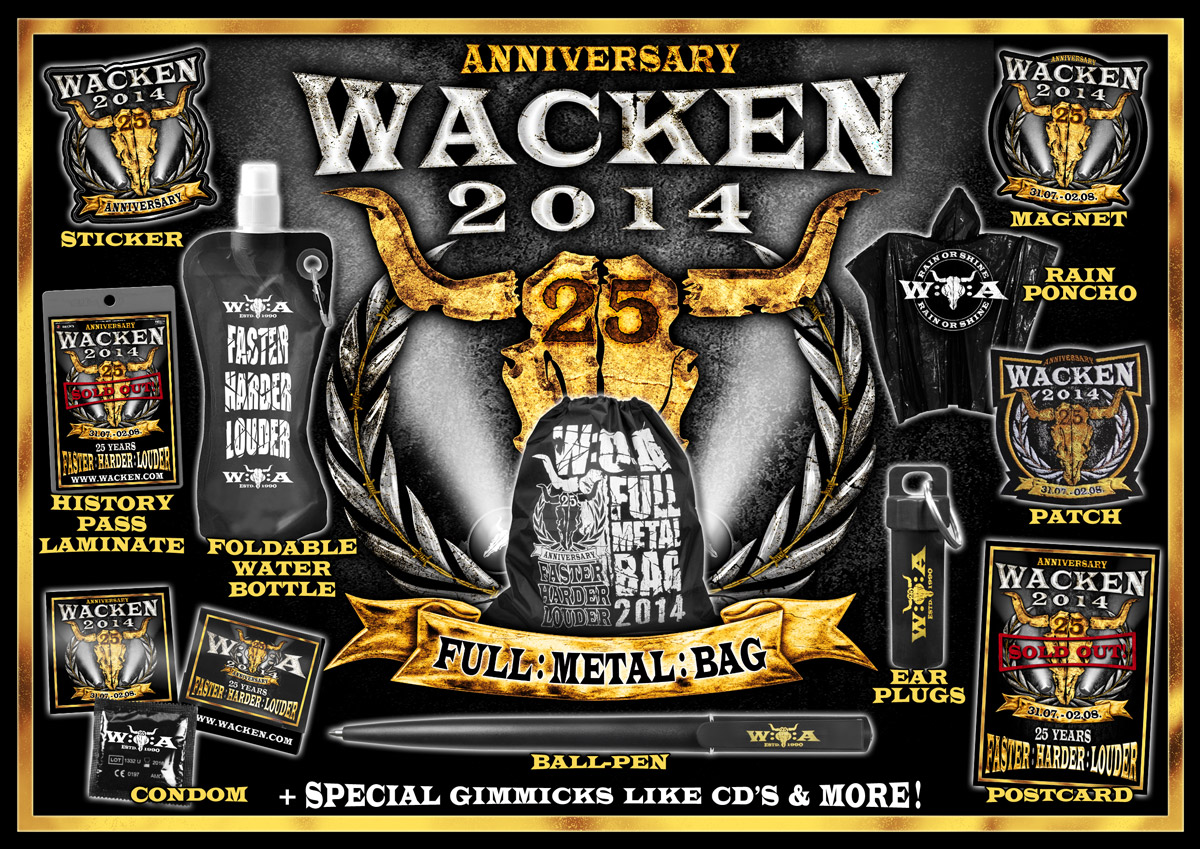 Also in 2014 you will get the Full:Metal:Bag (FOR FREE!!!) after changing your ticket into a wristband at the wristband exchange.
New in 2014: The foldable water bottle! This bottle allows you to take a soft drink with you to the stage areas without worrying about things like the allowed size of your Tetra Pak. And when the bottle is empty, you can fold it until you need it again!
The F:M:B also again contains some nice items to successful survive at the W:O:A, like for example ear plugs for safe music consumption, a rain poncho or a ball pen.
Check out all items of the F:M:B 2014:
1. Postcard - can be send directly from the festival ground.
2. Patch - patch with current WOA Logo.
3. Sticker - sticker with current WOA Logo.
4. History Pass Laminate - laminated pass with 2014 poster layout
5. Magnet - Magnet with W:O:A 2014 layout (can be used on freezers for example)
6. Rain Poncho - rain protection
7. Ear Plugs - ear protection
8. Condom - Safer Sex
9. Ball Pen
10. Foldable Water Bottle (new!) – (not only) for the stage areas.
11. FMB Backpack - Includes the FMB Items and can be used as backpack during the festival.
IMPORTANT! ONLY WHILE STOCK LASTS!