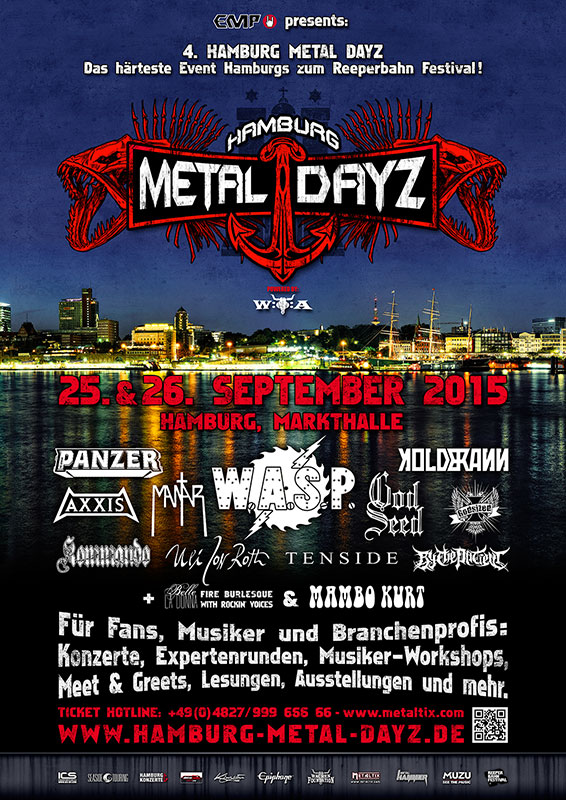 Headliner for Hamburg Metal Dayz confirmed plus preliminary Running Order
It is official: W.A.S.P. will end this year's Hamburg Metal Dayz with a bang on Saturday, September 26!
Since 1982, Blackie Lawless and his band members have been standing up for dirty heavy and glam metal, albums like "Inside The Electric Circus" and "The Headless Children" are an essential part of every record collection.
W.A.S.P. will play after Panzer, Axxis, Uli Jon Roth and Tenside, while on the day before God Seed, By The Patient will have taken the stage of Markthalle Hamburg. As of today, you can check out the running order for the bands at www.hamburg-metal-dayz.de. As you can see, there is still one open slot for Saturday - look forward to this last announcement!
Tickets for the fourth Hamburg Metal Dayz are available at www.metaltix.com, now.