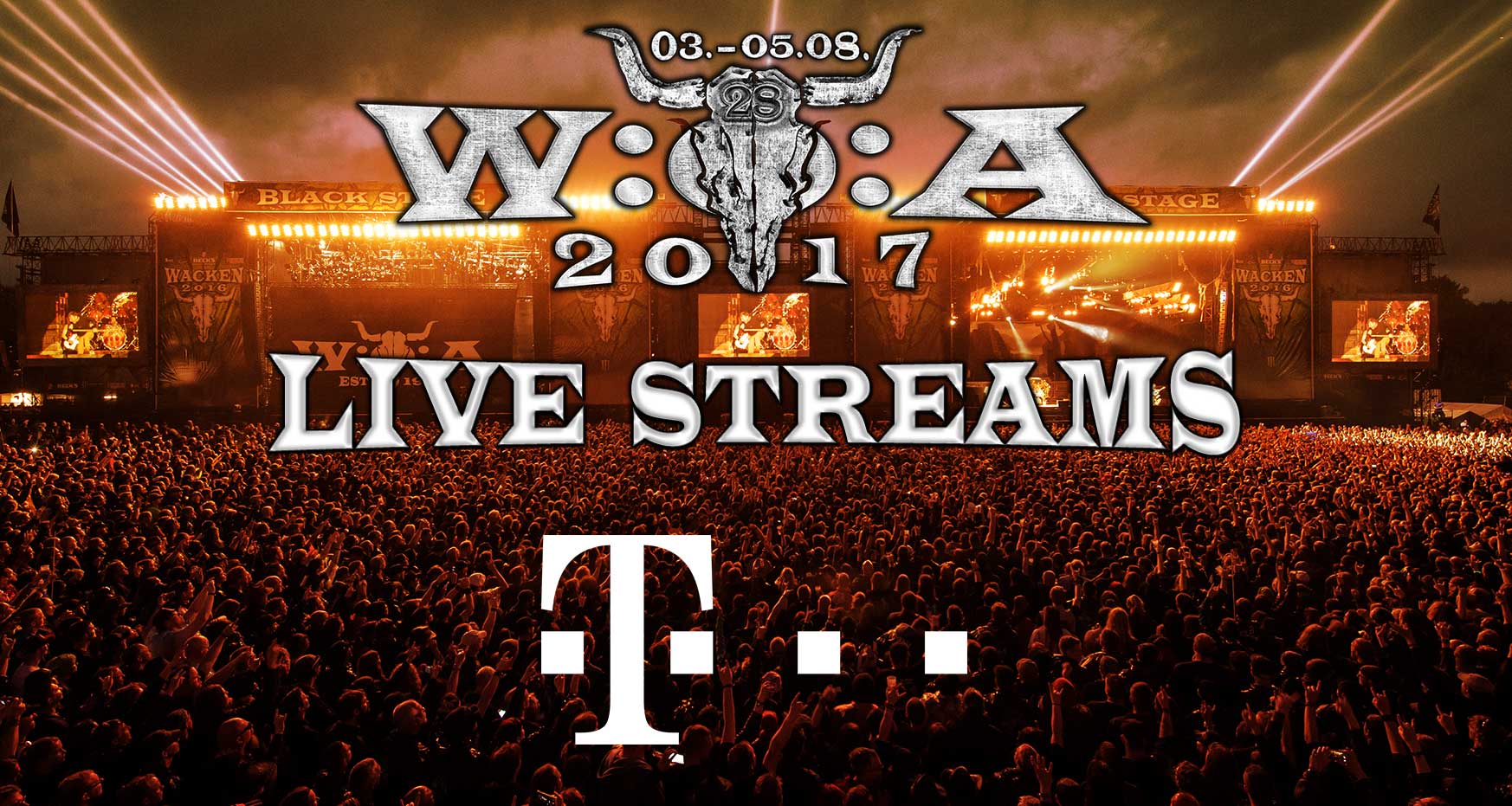 Here we go: The program for the thursday livestream is ready!
Together with Telekom / MagentaMusik360, we have a phenomenal streaming program for you this year!
Today we present you the first part of our streaming program. Especially, Thursday will be a whoopee for all old-school-metallers and fans of traditional rock acts such as Status Quo or Accept. Also the program on Friday will be a blast, when you can stream the impressive shows of bands like Megadeth or Grave Digger. On Saturday you can witness best horror-entertainment by Rock legend Alice Cooper and the grand final is celebrated by Subway To Sally.
Take a look at the timetable for Thursday:
15:00 – 15:45 – Skyline
16:00 – 16:45 – Ross The Boss
17:00 – 18:00 – Europe
18:15 – 19:30 – Status Quo
20:00 – 22:00 – Accept & Orchester
Via the official W:O:A social media wall or directly via www.magenta-musik-360.de you can reach the stream. Please take note, that there is no geo-blocking, so you can watch the stream all over the world.
Still not got enough? Than take a look at the W:O:A news in the next days, we will add more program soon!