Important
This article is VERY old (older than 2 years)!
Holy Wacken Land & Camping Site Maps are online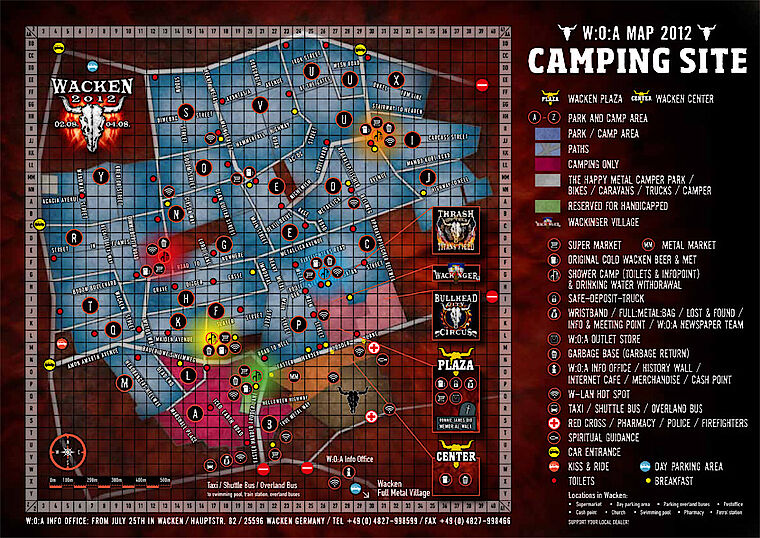 Today we have uploaded the new area maps for Wacken 2012.
These are subdivided into Holy Wacken Land (with new design) and Camping Site map.
As its name implies the Camping Site map shows you an overview of the whole area including all camping sites.
Furthermore it gives info about all kinds of camping areas (for example camping only, handicapped and so on) as well as locations
of supermarkets, shower camps, garbage bases and all other important positions beyond the festival area.
The Holy Wacken Land map deals with detailed information about the festival area which is trisected into Wacken Center, Wacken Plaza and Infield like the year before.
Besides well known attractions there are also some new spots of interest like the new huge Bullhead City Circus (including W.E.T. Stage & Headbangers Stage), the Thrash Of The Titans Field and a lot more specials which we will elaborate in detail later.
The plans can be downloaded as pdf data in our info corner MAPS
So have a look!