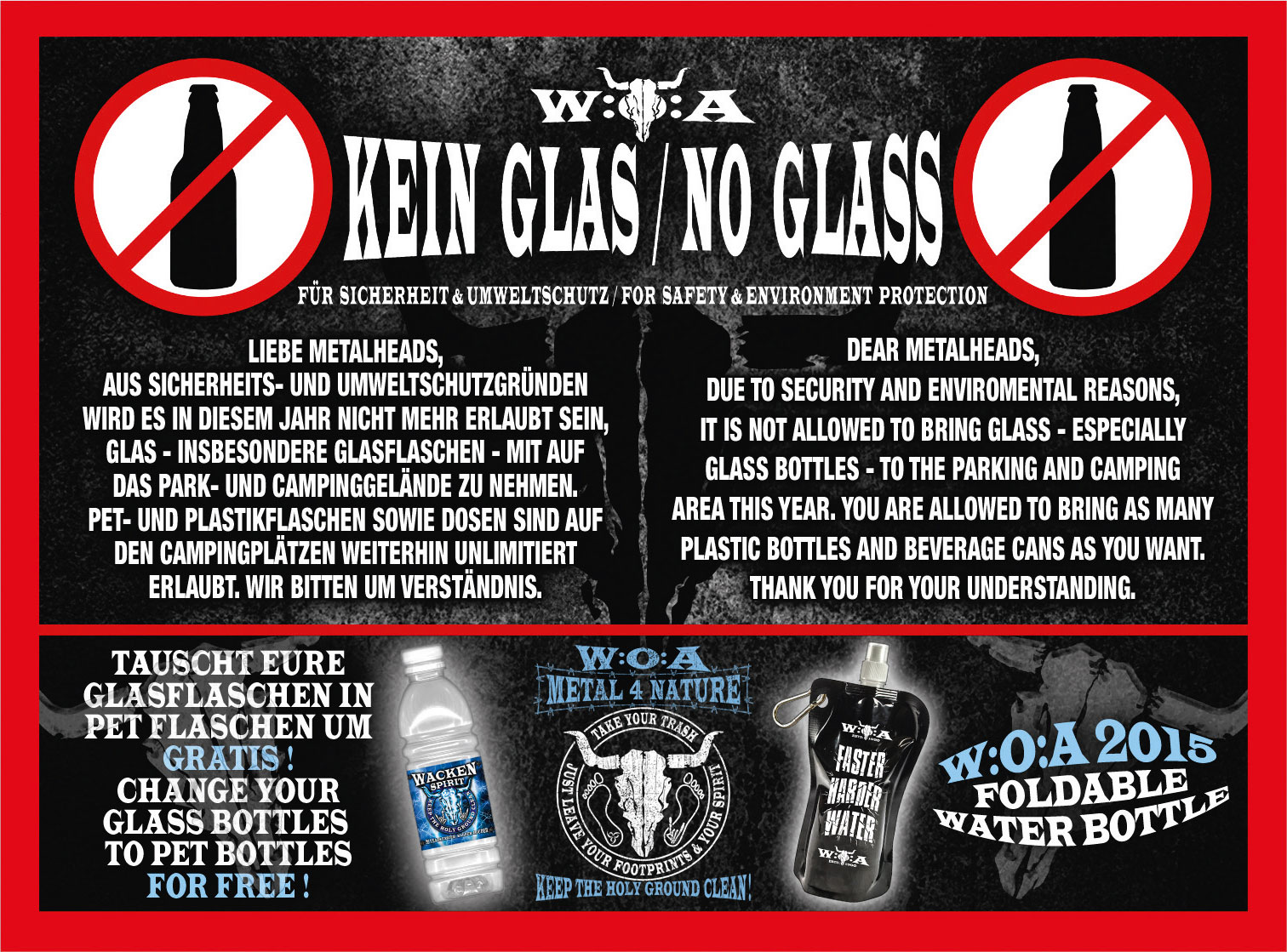 Important hint regarding glass bottles at the W:O:A 2015!
Dear metalheads,
at this point we want to remind you once again that due to security and environmental reasons it is not allowed to bring glass and especially glass bottles to the camping and festival area.
Therefor we will give you the possibility to decant you liquors into free PET bottles (Wacken Spirit) which are available at the supermarkets everywhere across the camping areas.
Further this years Full Metal Bag (which is avalable at the wristband exchange) once again includes the handy foldable water bottle.
Metal 4 Nature – "Save your Holy Land!"