Important
This article is VERY old (older than 2 years)!
IRON MAIDEN to headline 2016's W:O:A Night to Remember!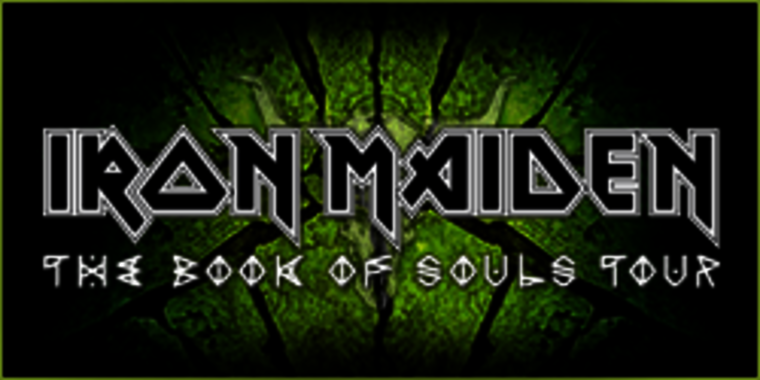 Up the Irons! IRON MAIDEN will bring their highly anticipated The Book of Souls World Tour to Wacken on August 4. The band's recently released double studio album The Book Of Souls debuted at #1 in the German charts and in over 40 other countries round the globe.
Bruce comments;
"It's been some time since our last show and we cannot wait to get back out on tour. Maiden thrive on touring and playing to our fans, it's what we enjoy the most. We look forward to returning to Wacken!
We haven't decided on the set list as yet and won't until we start rehearsing but we really look forward to playing a number of new songs live, especially as the recording of The Book of Souls was so much live. However, as it's been a while since we saw you all, I am sure we will include plenty of older fan favourites too. I think the fans will be delighted by what we have in mind. We are also in the middle of creating the new show and rest assured we are working hard to bring you all something spectacular, something with a lot of heart !!! You certainly deserve it for your patience. We very much look forward to seeing you all at Wacken next year"
Look forward to a huge spectacle featuring old hymns and new hits alike. A true Night To Remember is in the making!
For more information on the band, check out their entry at Billing/Bands.
Starting December 1st, the next W:O:A 2016 acts will be revealed within our annual X-Max Calendar at Metaltix.com!