IRON MAIDEN"FLIGHT 666" AT THE MOVIENIGHT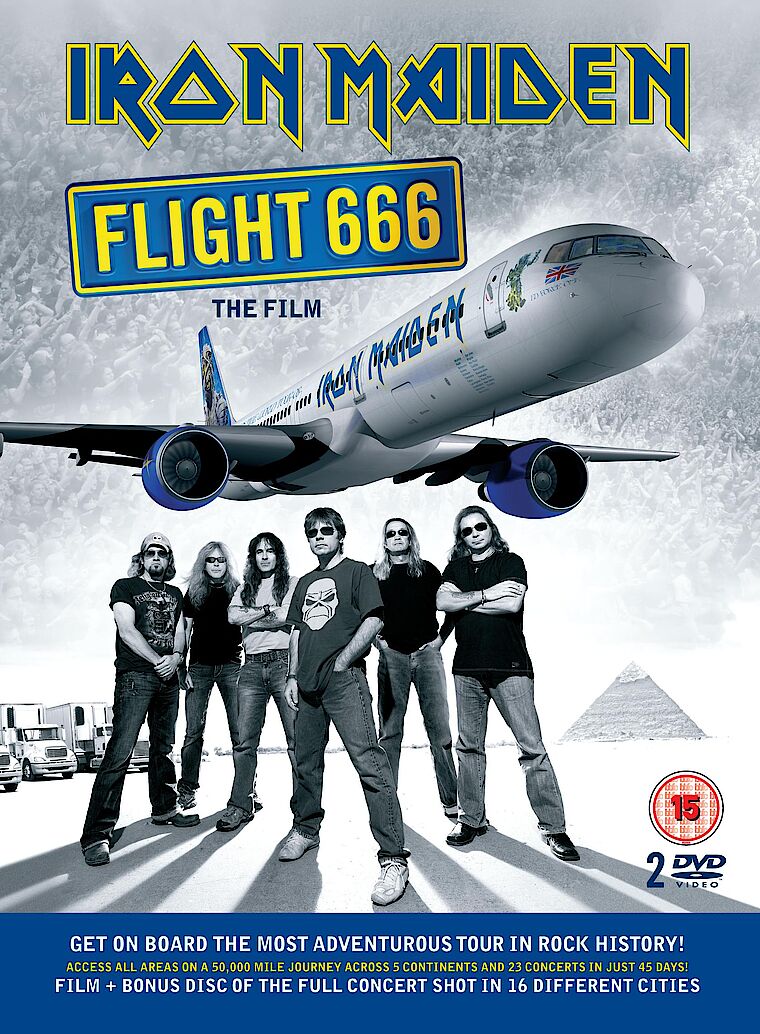 Dear Metalheads,
The ultimate highlight of movienight at Wacken Open Air on Wednesday is going to be the screening of "Flight 666".
The movie made by Sam Dunn and Scot McFadyen ("Metal, A Headbanger´s Journey, "Global Metal") will give you an idea of the inner circle of the IRON MAIDEN family as well as insights which have never been shown before.
"Flight 666" is a documentary emphasizing the first part of the IRON MAIDEN "Somewhere Back in Time World Tour", completed in February/March 2008. During the tour, the band gave 23 concerts on 5 different continents and covered a distance of 70.000km in 45 days. One of the leading stars in the movie is the band's specially customised plane, a Boeing 757, aka Ed Force One, which hauled the band, crew/staff and approximately 12 tons of stage equipment. The pilot is IRON MAIDEN vocalist , Bruce Dickinson, himself.
IRON MAIDEN take the audience on a journey: from Mumbai to Sydney, from Tokyo to Los Angeles, from Mexico City to Costa Rica, from Bogota to Sao Paulo, from Buenos Aires to Santiago de Chile and from New York to Toronto.
IRON MAIDEN received a Brit Award this year as best British live band. Flight 666 DVD reached number one chart position in Germany, USA, UK and 22 other countries. The movie has also received an award for best music documentary.
Up the Irons!
Your
W:O:A Team