JÄGERMEISTER perch-bar at W:O:A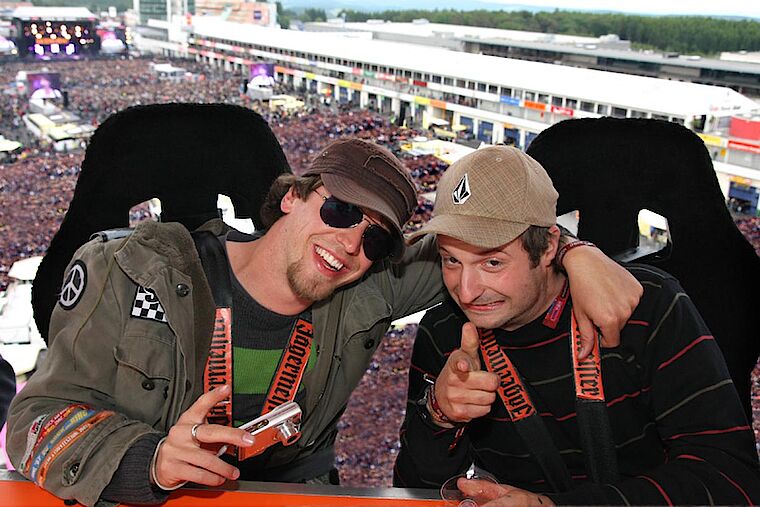 Dear Metalheads,
it is the "alpha-male" of the festival season. The "Jägermeister" perch will be at W:O:A! It is going to be a bar. 50 m up in the air above the crowd. The "Jägermeister"perch, at the biggest heavy metal festival in the entire world, will guarantee a memorable and sensational experience.
It certainly is advantageous to people to be free from giddiness. You will be transported via crane to this very exclusive spot 50 m above solid ground. A combination of cool "Jägermeister" drinks and the best of metal music will ensure an "one-of-a-kind" experience. The phenomenal view over the entire festival area is without charge.
Up to 100 visitors will be able to enjoy the privilege of "flying" above the crowd on a daily basis. Who wants to be considered for a spot on the "Jägermeister" perch is required to apply via SMS on-site at W:O:A. Subsequently, available spots wil be raffled off among the participants. The lucky winners will receive a message indicating the time of their journey time on his mobile.
Your
W:O:A Team