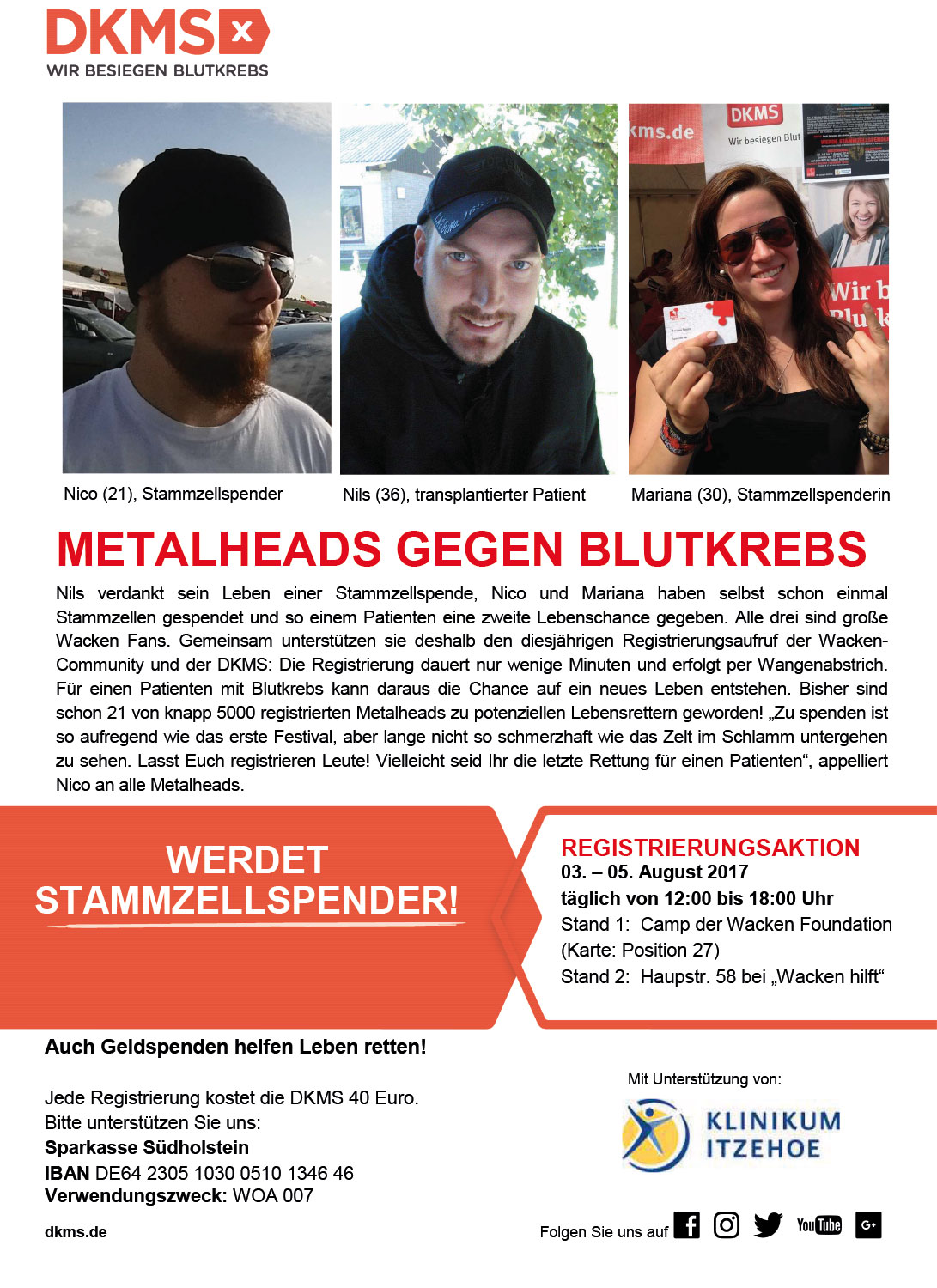 Let´s fight – Metalheads against blood cancer
The DKMS-team is ready to fight against blood cancer with you at this year´s W:O:A festival again. From 03rd-05th August, 2017 you can either get registered at the Wacken Foundation area (map: position 27) or at the place of "Wacken hilft" in the main street 58 between 12:00-18:00 p.m.
The free registration takes a few minutes only and happens via buccal smear. The numbers show that the stem cell donation is a success: Already 21 out of nearly 5000 registered metalheads are potential lifesavers. So it´s very simple to give others a second opportunity in life. Horns up to the next helpers!
Read more about the DKMS here: www.dkms.de/en