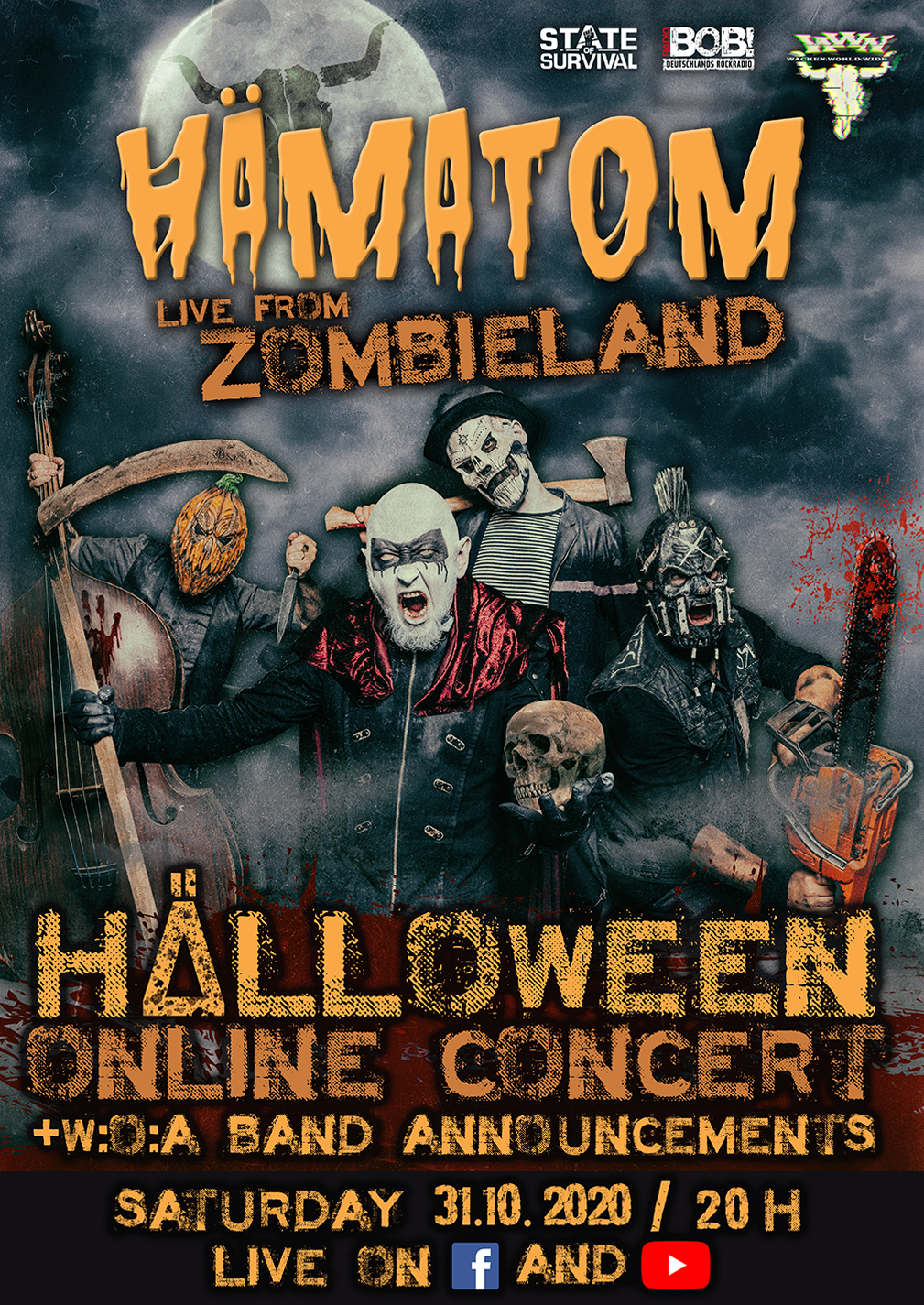 Louder than hell - Hämatom live perfomance and W:O:A 2021 Band Announcement on Halloween
Our friends from Hämatom will be joining us, so we are happy to announce a joint live stream party for Saturday, 31.10 from 20:00 CEST! The four freaks will play a killer online concert under the motto "Live From Zombieland", we're gonna announce the next names for the upcoming W:O:A 2021 and there will be a digital aftershow party with guests like Wacken co-founder Thomas Jensen and other surprises. The whole thing is available as a free livestream via our YouTube and Facebook channels.
Those who don't like to wear costumes can still dress appropriately for their visit to Zombielandwith an exclusive "W:O:A meets Hämatom Hälloween" shirt. This one is strictly limited to 666 pieces. 333 of them available in the Hämatom store, the other 333 at metaltix.com. But this is just the beginning: Metal fans with a taste for horror designs will also find W:O:A Zombie Shirts for the whole family.
The whole thing is presented by Wacken World Wide, State of Survival and Radio Bob. This will be the night of zombies, freaks, vampires, monsters and creatures and you are all officially invited. See you soon!