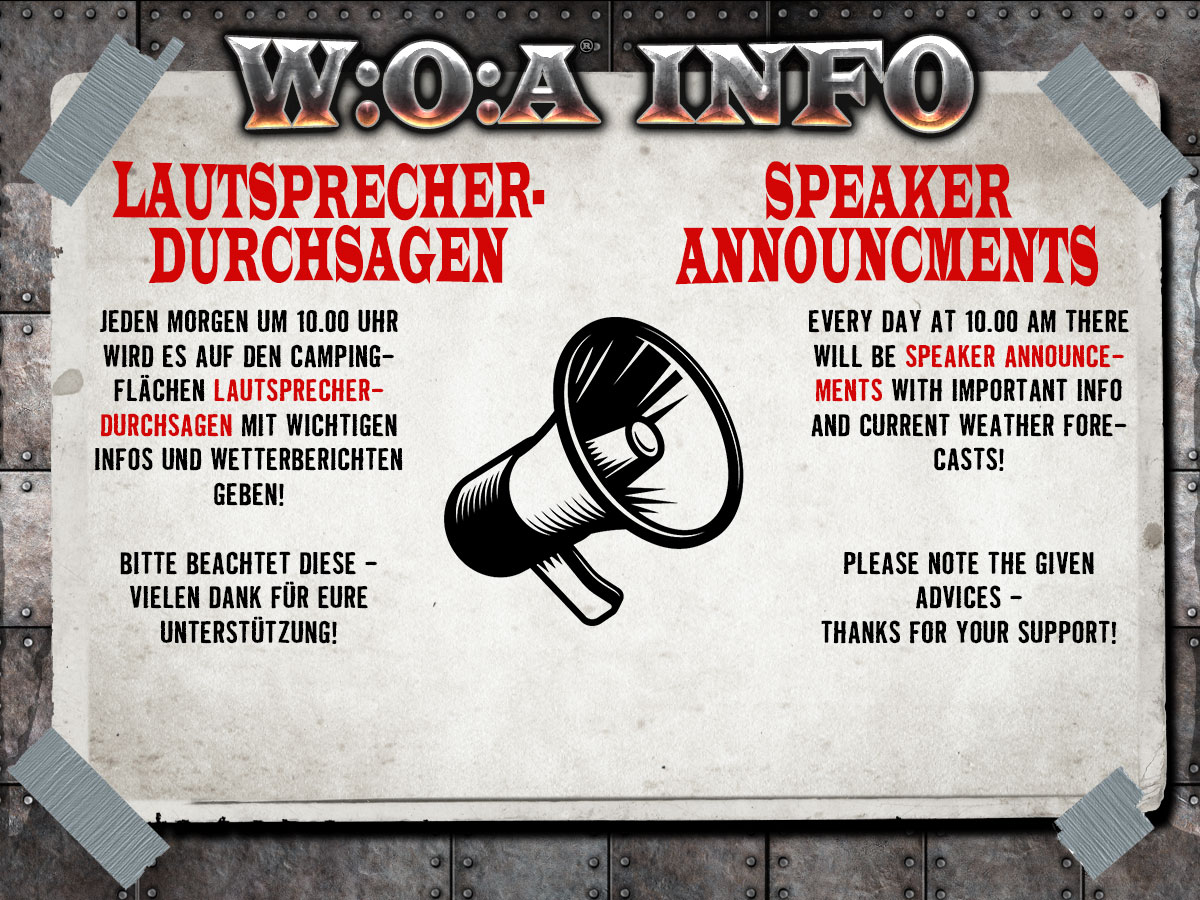 Loudspeaker announcements at the W:O:A 2017
Dear Metalheads,
welcome to the 28th Wacken Open Air! Before we rock together, we want to share some important information with you:
Like last year, we have installed eight big loudspeaker towers on the camp grounds. We will use them, to announce important information regarding safety-relevant topics to you, for example in case of an oncoming storm.
In addition, there are daily announcements, which are planned for 10:00 in the morning. In these we will inform you about the probable weather for the day and other important news.
The announcements will always be introduced by a jingle of our W:O:A hymn "There Will Be Metal".
As soon as the towers ring out, you should listen very carefully and tell the information to your fellows.
Your W:O:A-Crew