Important
This article is VERY old (older than 2 years)!
Metal-Battle 2013 - La Chudra won the lithuanian finals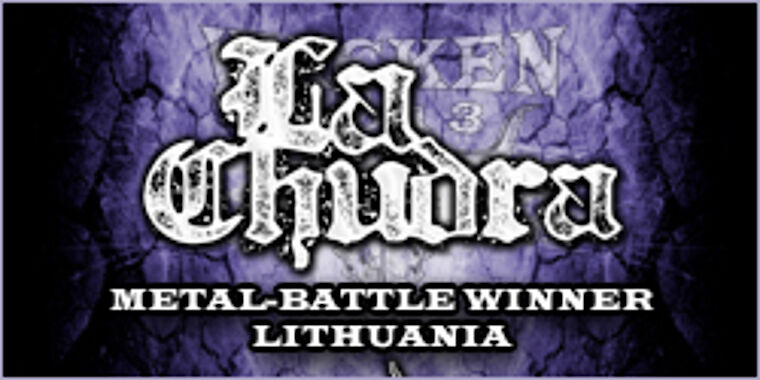 The final battle in Lithuania on April 6 has brought victory for La Chudra, the band who discribes their muic as mix of thrash / black / punk music will represent Lithuania at the Wacken Metal Battle final in Germany.
Fans of musical styles like these and also everyone else should risk an ear - It´s absolutely worth it!
Congratulations to the band - We are looking forward to see you live at the Metal-Battle finals at Wacken 2013.
Here is a live-clip of La Chudra at the finals in Lithuania:
<iframe width="350" height="213" src="http://www.youtube.com/embed/ZVXiEaOcDrA?feature=player_detailpage" frameborder="0" allowfullscreen></iframe>
All further info about the band at Billing/Bands