Important
This article is VERY old (older than 2 years)!
Metaldreamgirls Voting 2006 / Calendar 2006-2007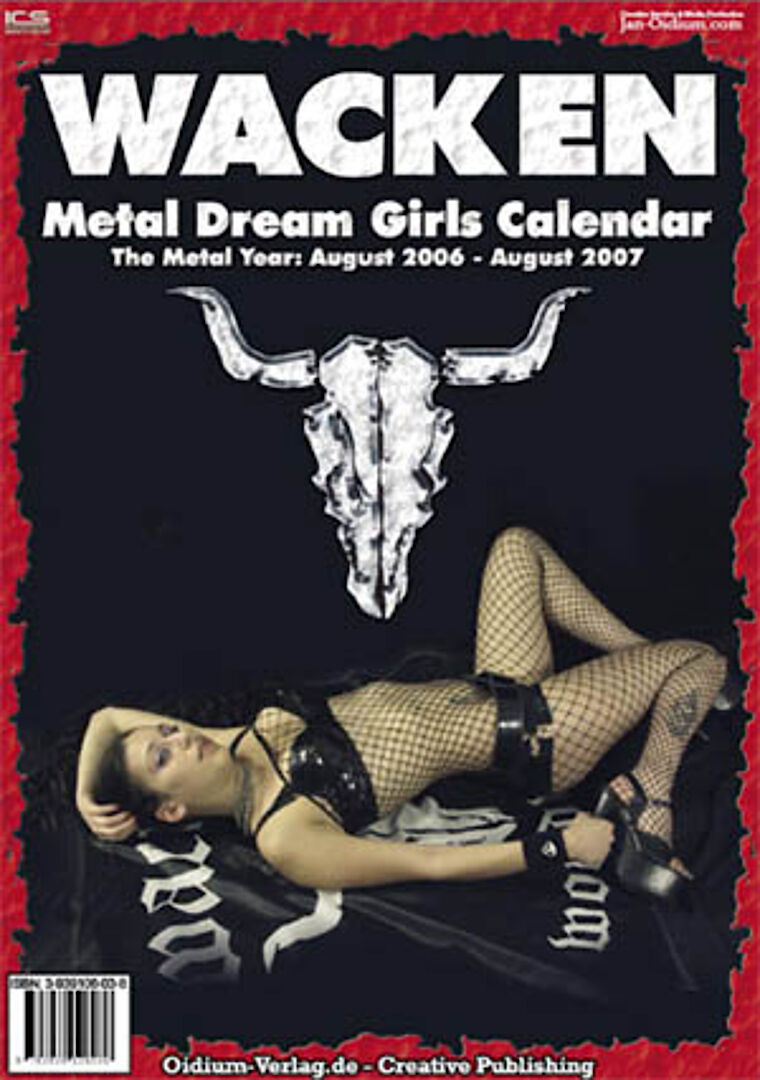 The voting at www.metaldreamgirls.de is open again. Till 14th of July 2006, 13 women have the chance to win an invitation to the third Wacken Metal Dream Girls Calendar photoshooting on 3rd of August at this year Wacken Open Air. The win includes also a three days festival ticket, a backstage pass and possibillity of backstage camping.
The new Wacken Metal Dream Girls Calendar with the winners of last year is available from 1st of June at www.metaltix.com or in every book store via Oidium-Verlag.de for 13,90 EUR. The ISBN code is: 3-939106-03-8.
Buy online!
Join the voting!
Jan Oidium and the Wacken Open Air Team