Important
This article is VERY old (older than 2 years)!
Moonspell - Further details about the "Exclusive Orchestral Acoustic Show"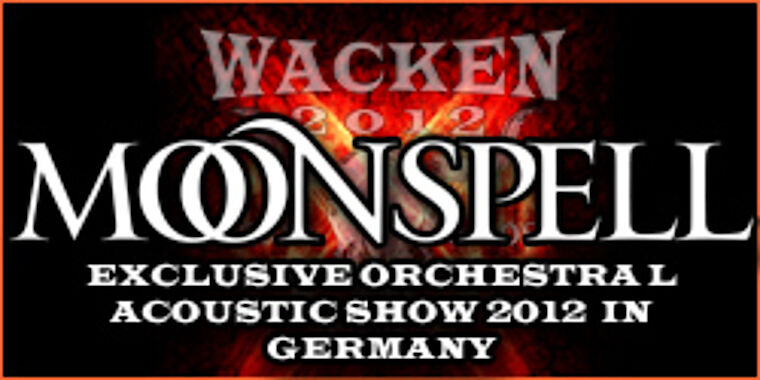 As announced before Moonspell will play an exclusive orchestral acoustic show at Wacken!
Now the band provides us with further details about the show. The set is called "Sombra" and the band will be supported by a lot of talented guest musicians.
So the five-member band, playing acoustic instruments exclusively for this show, will be reinforced by 4 cellists, 3 female background singers and one percussionist.
During the show Moonspell will perform a best of selection of songs from their almost 20 years lasting history as unique dark acoustic versions.
In their home country Portugal the band has already earned a lot of fame and success with sold out venues and amazing critics.
So prepare for a really unique Moonspell show with some kind of gloomy atmosphere you have never experienced before!!!