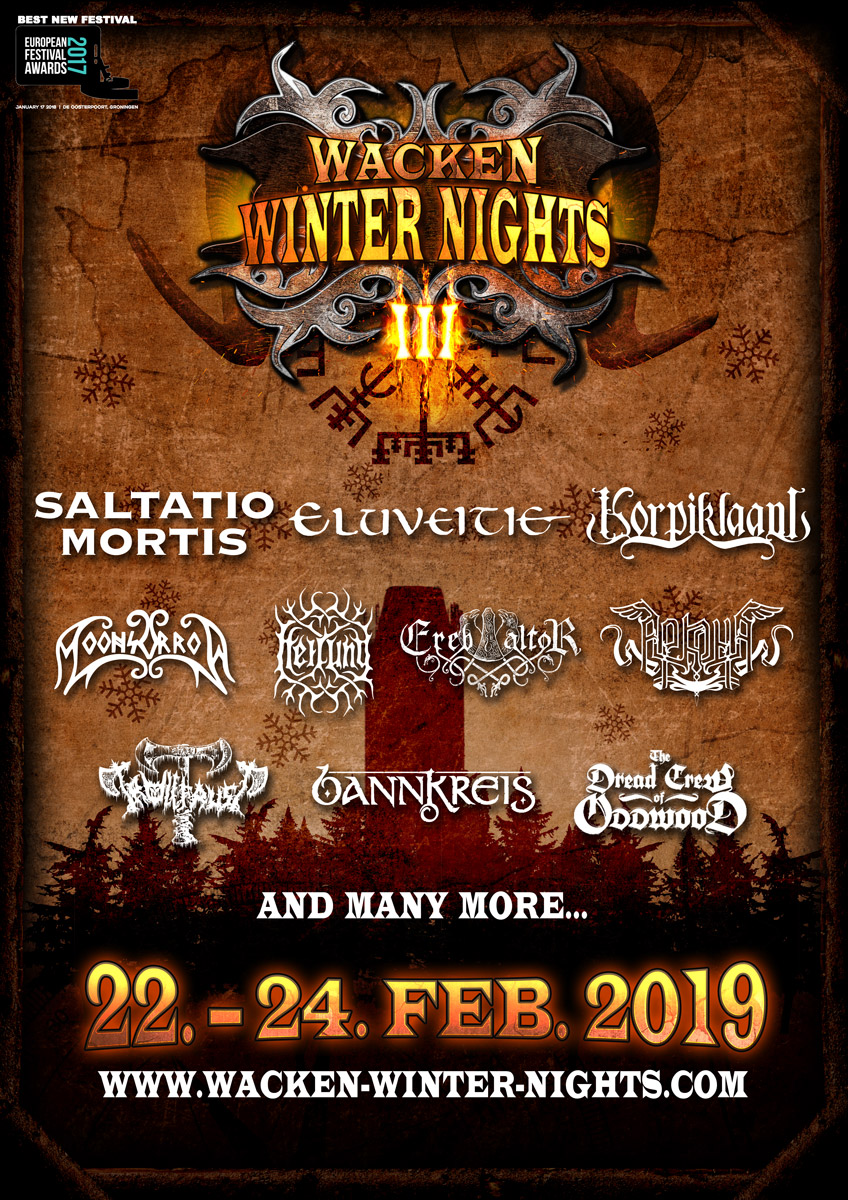 More music for Wacken Winter Nights 2019
Right on time for the first sunny days we are longing for the realm of winter - which is why we present you the next bands for Wacken Winter Nights 2019 today!
We are happy to announce the the folk metal masters in Eluveitie, black metal vikings Ereb Altor, Trollfaust in all their archaic power and the pirates of The Dreadcrew Of Oddwood will play in addition to Saltatio Mortis, Korpiklaani, Moonsorrow, Heilung, Arkona and Bannkreis. And more acts will follow!
Tickets for this wintery adventure are available from Metaltix!
Wacken Winter Nights 2019
with: Saltatio Mortis, Eluveitie, Korpiklaani, Moonsorrow, Heilung, Ereb Altor, Arkona, Trollfaust, Bannkreis, The Dreadcrew Of Oddwood and many more
22. - 24.02. Wacken
Get your tickets now</b>