New in 2022: The W:O:A Farmers Market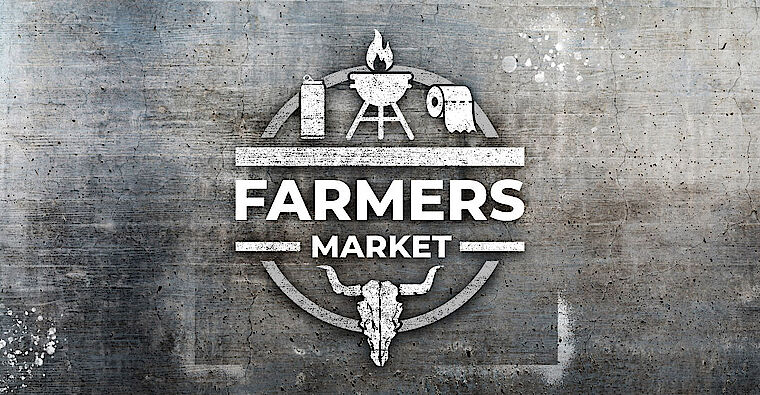 We make a virtue out of necessity - since a big supermarket on the grounds is not feasible this year, we organize a kind of festival weekly market: The W:O:A Farmers Market! Our main goal is to offer you everything you need for your stay with us and, if possible, with goods from the region.
Take advantage of the Farmers Market offer and load up your car with as many people as possible rather than supplies - it's better for the environment, it makes the drive to the festival more entertaining, and it also shortens the distances from camp to stage for everyone. Fewer cars on site = less space used = shorter distances! And of course, it also saves you from buying in bulk, which often leads to more food being thrown away in the end because you made a mistake.
The assortment is still being finalized - it contains the most important article categories such as beverages (beer, soft drinks, water etc.), bakery products, meat, vegetables, fruit, hygiene articles, snacks and so on. We are working to present you a complete list as soon as possible.
Order drinks now!
You can already see and even order the drinks! Dosenmatrosen.de will deliver your beverage order directly to the festival site. For this you order in few steps your favorite beverages to the advantageous price in the on-line store and select as dispatch kind "collection Wacken". You can select your desired pick-up date directly in the checkout. You can pick up your chilled drinks at the Dosenmatrosen stand in the Farmers Market. Pre-order your drinks right here.