Opening Act Wanted! Beyond the Black - Songs of Love and Death-Tour 2015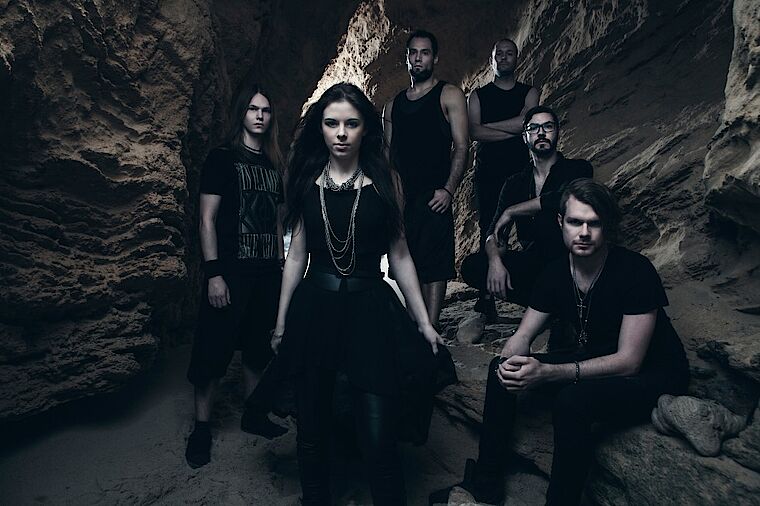 It is almost a year ago that Beyond the Black celebrated their live debut at the Wacken Open Air stage. A year in which a young and unknown band became Germanys most successful metal newcomer act. And these were tough 365 days: With Saxon on England tour, release of the debut album that climed immediately to place 12 of the German charts, big gigs in front of a TV audience of millions, four sold out club shows in spring, numerous festival performances at the biggest stages in Germany, Austria, Switzerland and The Netherlands. In late autumn the own headliner tour "Songs of Love and Death –Tour 2015" with special guest Masterplan will follow.
For this tour Beyond the Black are now searching for an opening act in cooperation with the Wacken Foundation.
"It was an incredible year! And we know that this cannot be taken for granted! We worked hard, had many people around us who energetically supported us and opened many doors for us. Now we would like to give another newcomer band a chance with the experiences we made" stated singer Jennifer Haben. So it stands to reason to come together with these people who support young metal talents since years.
Band applications have to be send to support@beyondtheblack.de until 15th September 2015. Several music samples, video and photo material is necessary. The applicants have to be able to play a program of at least 30 minutes. Also being available for the time period of the tour and legal age are required.
The jury, consisting of our board of trustees, the tour promoter and Airforce1Records, the label of Beyond the Black, will announce three finalists during the selection process, who will reach the final vote in public.
Here are the dates:
12.11.2015 GER Frankfurt a. Main Batschkapp
13.11.2015 GER Saarbrücken Garage
14.11.2015 GER Köln Live Music Hall
16.11.2015 GER Bremen Aladin
17.11.2015 GER Herford X
19.11.2015 GER Kiel Max
20.11.2015 GER Rostock Mau Club
21.11.2015 GER Berlin Astra
23.11.2015 GER Nürnberg Hirsch
24.11.2015 GER München Backstage Werk
25.11.2015 GER Ludwigsburg Rockfabrik
26.11.2015 GER Mannheim Alte Seilerei
Tickets for all German shows can be ordered at www.metaltix.com
Ticket-Hotline +49 (0) 4827 - 999 666 66