Important
This article is VERY old (older than 2 years)!
Printable W:O:A Running Order online!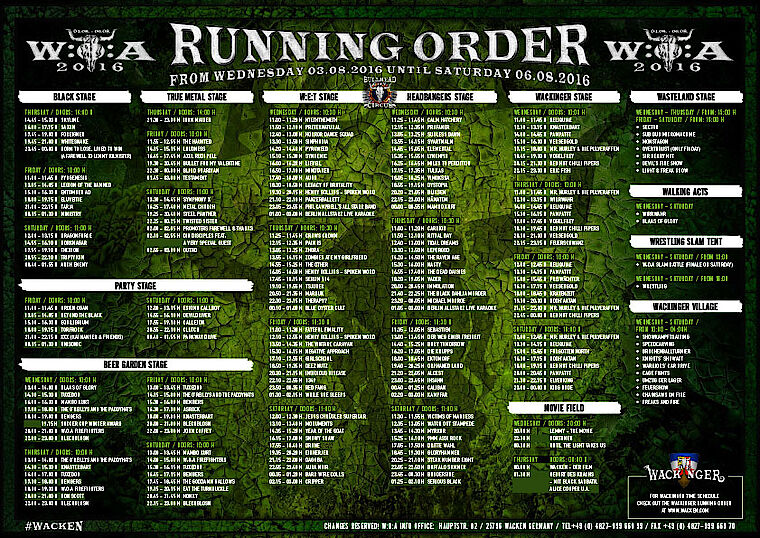 Just in time for the weekend we have uploaded the printable Running Order pdf's. Those are available in three different versions.
The first is the classical main running order. The second one is the four-paged running order split into days. The third version is the special Wackinger Village running order.
You can find the pdf running orders here.