Rental plots and rental toilets - new in Bauer Uwes Garten!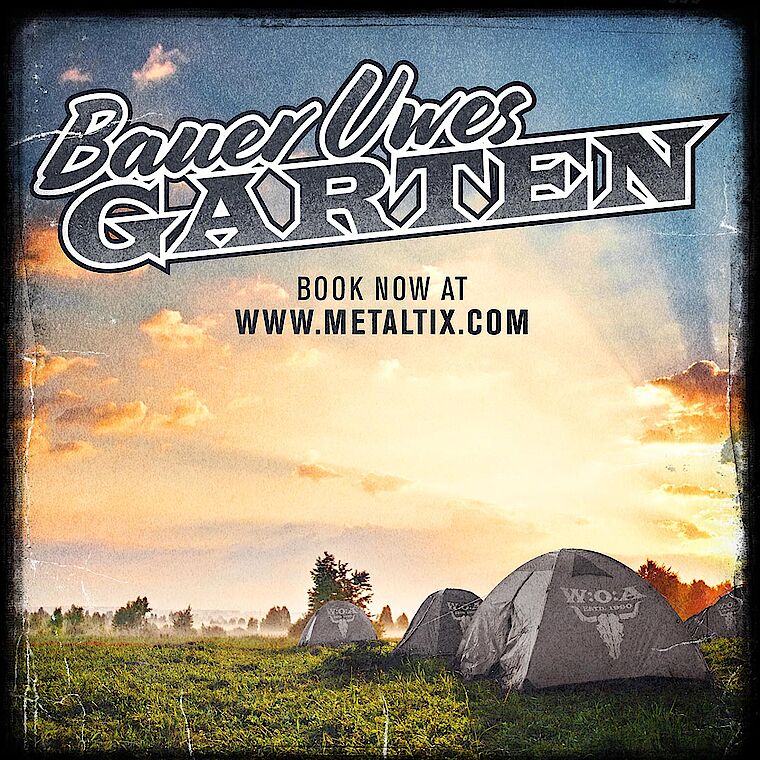 You can't arrive at Wacken Open Air at the same time, but you really want to camp together? Or you want your own mobile toilet directly at your camp, which is only available to you and your folks?
Our new offer Bauer Uwes Garten covers these needs! From now on you can book plots with or without a mobile toilet and take some of the stress out of your journey, as well as make your stay more pleasant.
The toilets are our ever-popular Metal Mobile WCs (MMWCs), which we had to raffle off in the past due to the high demand.
For 2022, we are breaking new ground here: we are bundling all the toilets in one area, which will allow our service provider to double the number of toilets available. Gone are the days when the driver had to drive around the entire camping area looking for the right metalheads.
Important: To rent a MMWC, a plot must be booked and one or multiple MMWCs must be selected as an additional option. The MWWC cannot be booked on its own.
The plots also replace the previous group reservations. Instead of calculating individual sizes and staking them out at great expense, there is now only one uniform size - anyone who needs more space can simply book several plots together. Plots with and without MMWC can also be combined.
The plots in Bauer Uwes Garten as well as the MMWCs can be booked from now on here on Metaltix.com.
You still have questions? More information and a FAQ can be found here on our info page.