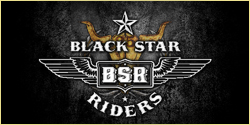 Running Order Update, Running Order Tool & band announcements!
Since you were waiting patiently, we will no longer hold it back from you: Here we have the current running order with all show times and stages for you!
And there is a lot more to come: We also have the well-tried Running Order Tool for you. With this tool you can make your own personalized running order by clicking all you favorite bands and adding them to your running order.
Please note that there were some changes and additions in the running order:
We have two W:O:A newcomers for you. The Black Star Riders which are the old members of Thin Lizzy. They will play their new stuff as well as their older songs. And to spice up our line up with a little bit of black metal we've got the Norwegian band Koldbrann for you.
By popular request, Devin Townsend will be playing at Saturday on the True Metal Stage.
LIVEkaraoke have also been added to our running order.
To strengthen our medieval flair on the Wackinger Stage, we invited Ye Banished Privateers. At the same time our Wasteland Stage, which is the futuristic counterpart of the Wackinger Stage, will be rocked by Megabosch and Rabbit at War. Another addition was made to the Beergarden Stage: The pirates of Elmsfeuer.
Furthermore there are a lot more Metal Battle finalists which were successful in the last national final rounds in their countries. Agni Kai (Ex-Yugoslavia), Battalion (Switzerland), Blind Channel (Finland), Crescent (Egypt), Dirty Shirt (Rumania), Killface (Irland), Magor (Israel), Mutank (Canada), Plaque Throat (India) und Revolution Within (Portugal).
Follow this link to see the Running Order:
http://www.wacken.com/nc/de/woa2014/main-bands/running-order-2014/
You can find the Running Order Tool here:
http://www.wacken.com/de/woa2014/main-bands/running-order-tool/
(As always, there might be some changes after all!)