Skid Row comeback coming in – new material will be released on the 24th of May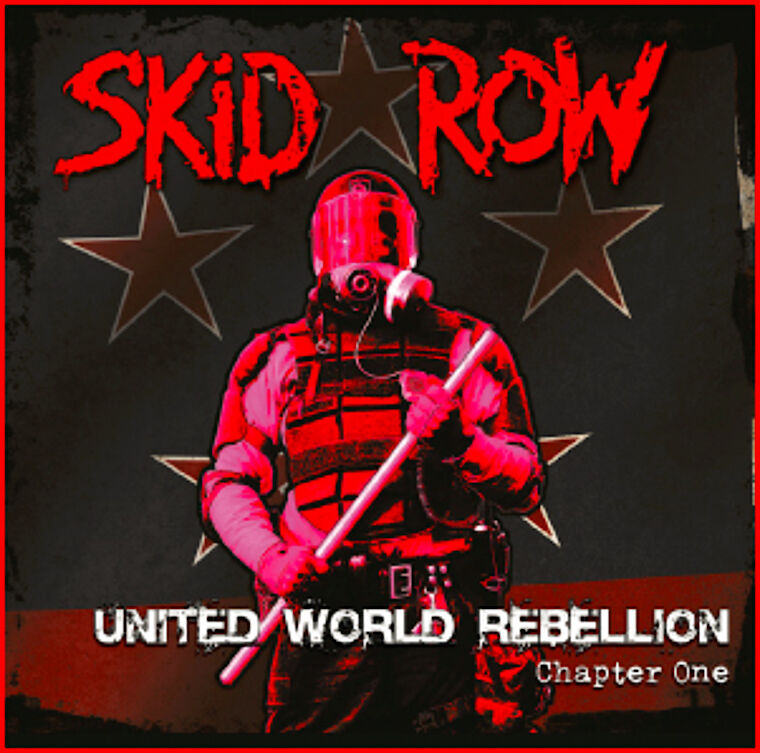 Back with brand new material after 7 years of abstinence. More than a studio record: Three Chapters to form "United World Rebellion".
Skid Row were showered with gold and platinum awards at the beginning of the 90's and their debut album sold more than 5
million copies in the US alone. Yes, the band has kept a low profile and it was pretty quiet around the Jersey boys but doesn't every artist have the right to take a longer break to then come back full of energy and with great, strong song material.
To say it in their own words: Rebels We Are. Fight We Will. We Are The United World Rebellion And We Are Back!
Skid Row is surprising their fans with an unusual way to release their new music. Rachel Bolan states: We wanted to do something different and the idea of offering three mini albums, released within the course of a year, appealed to me. Especially with the constantly changing musical climate I liked the idea of a steady fl ow of new music, as opposed to releasing a full-length album then riding it for the next two years. That makes it more exciting and our fans don't have to wait that long for new material.
The first release 'United World Rebellion – Chapter One' will hit the stores on May 24th, 2013 via UDR/EMI and offers five brand new songs and some bonus track / cover versions of artists who were important to the band members and influenced Skid Row. Within a year Chapter Two and Chapter Three will be released as well.
Retail Stores will offer a special collectors box together with the release of Chapter One – big enough to store the CDs for Chapter Two and Chapter Three as well. In the end you'll not only have a complete album, you'll have three mini CDs and more song material than you'd have on a standard CD release.
Order Chapter 1 online at Amazon.com.
More infos at: