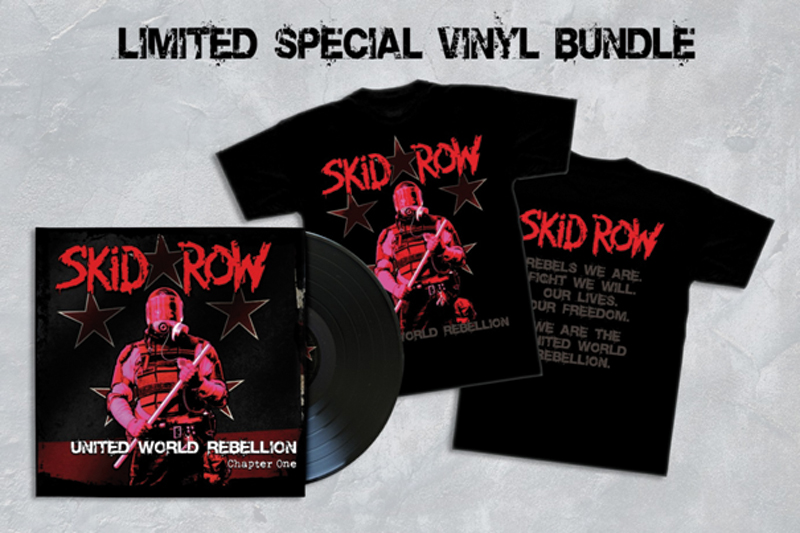 Skid Row - This Is Killing Me - Text Video
Skid Row publish their brand new Lyric Video : This is killing me" taken from their new release "United World Rebellion" Chapter One. Check it out:
<iframe width="350" height="213" src="http://www.youtube.com/embed/GVflonjC2a4?feature=player_detailpage" frameborder="0" allowfullscreen></iframe>
Also SKID ROW/ UGLY KID JOE announce co-headline tour of Europe/ UK
SKID ROW and UGLY KID JOE announce a 29 city, 12 country co-headline tour of Europe and the UK. Dates will kick off in England on Oct 22nd and run through Nov 26th ending in Austria. With combined sales of millions of albums, each band will play a full set of the songs fans want to hear.
You can find out more under the following link: www.udr-music.com
As a special treat for fans, there is also be a bundle package that includes the songs of 'UNITED WORLD REBELLION - Chapter One' and the bonus tracks on high quality vinyl and an exclusive Skid Row shirt, available only through the UDR Store!
<iframe width="350" height="213" src="http://www.youtube.com/embed/_Br2g5HmXhg?feature=player_detailpage" frameborder="0" allowfullscreen></iframe>