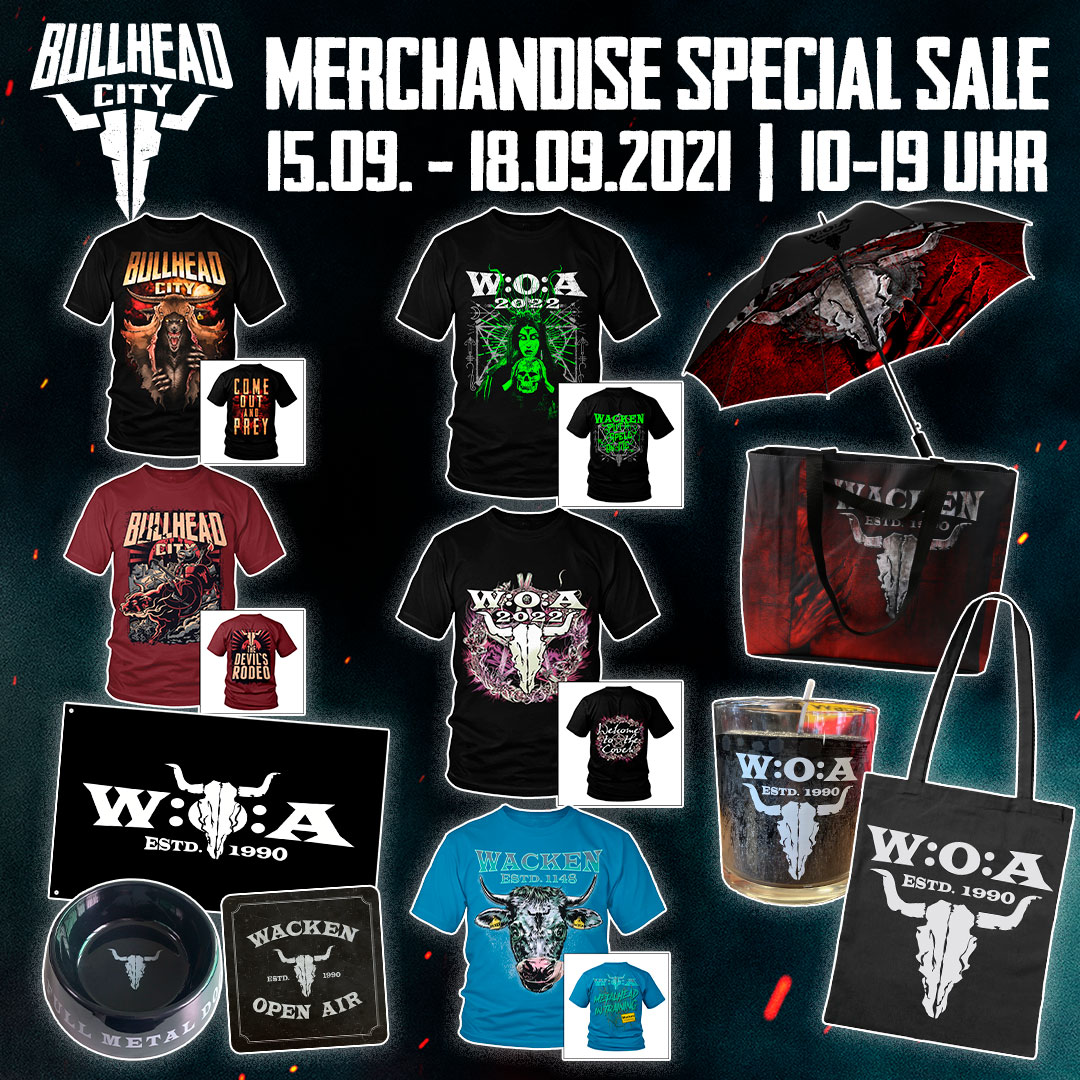 Special sale for the Bullhead City weekend
Metalheads,
even though we won't let the Holy Ground shake in the sign of the Bullhead in the coming week, we are keeping our spirits up. That's why we have decided to hold a special sale from 15 - 18 September (the original Bullhead City date) here in Wacken, both in the main store on Hauptstrasse 82 and in the Outlet on Hauptstrasse 29! Of course you can get the last remaining pieces of the extremely limited BHC-collection, additionally we can introduce two new motifs for the W:O:A 2022.
There are also lots of cool new items like a new winter jacket, the W:O:A air mattress, leashes, collars and bowls for dogs, candles, umbrellas and so on. Many of these items are only available in the store, so you can buy them before the new range is available online.
In the outlet you can grab real bargains, but also only on site and of course only while stocks last.
Opening hours for both stores: Wednesday, 15.09. - Saturday, 18.09. 2021, from 10:00 - 19:00.
Addresses
Main Store: Hauptstrasse 82, 25596 Wacken, Germany
Outlet: Hauptstrasse 29, 25596 Wacken