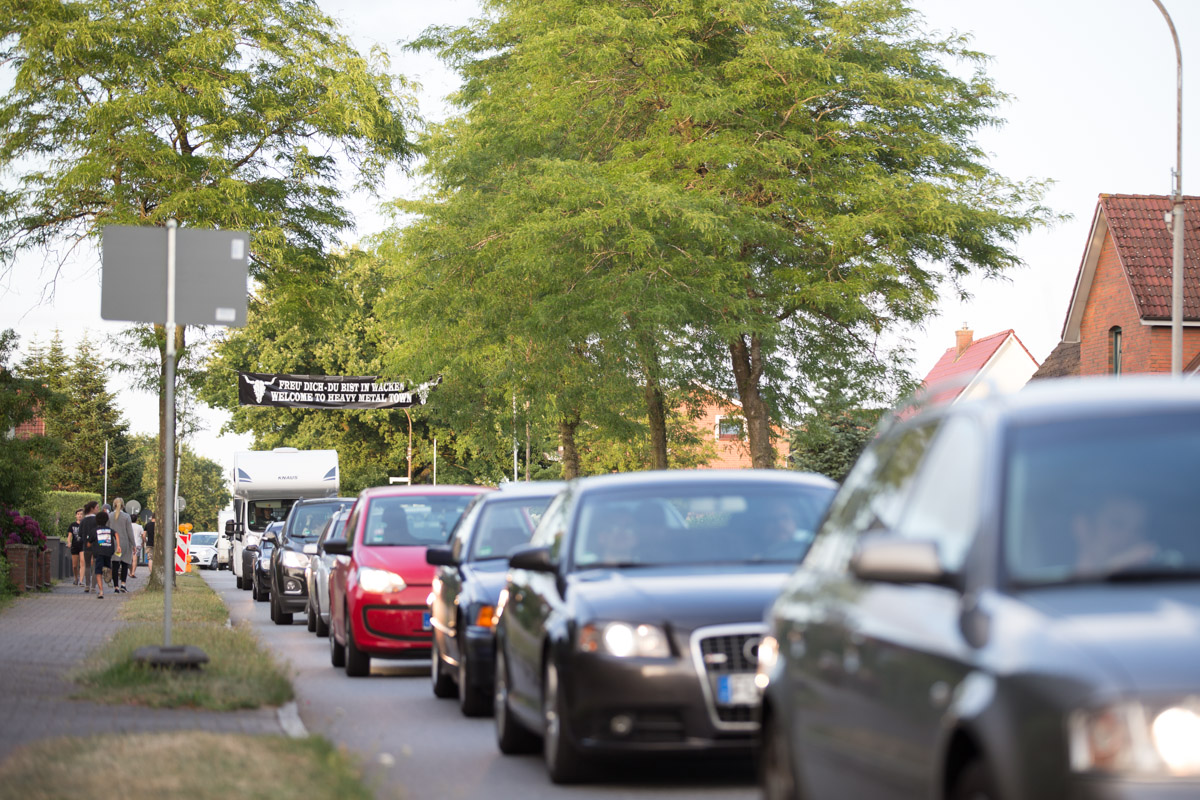 Summary: Everything you need to know about the arrival at Wacken!
1. It is not possible to get to Wacken by car at the moment!
2. Use public transportation to Itzehoe. We will shuttle you to Wacken for free.
3. You can use the carparks Parkhaus Zentrum am Bahnhof" (Brückenstrasse, Itzehoe) and Parkplatz "Prinovis" (Störfischer Strasse, Itzehoe). Please use the exit ramp "Itzehoe Mitte". Usage is free of charge, toilets are available. Shuttles will bring you to W:O:A.
4. We have arranged an mobile wristband exchange point for visitors with handicap on campground A. Please also check this update - we installed more areas for people with handicap.