TARJA - ACT I Special on Pledge Music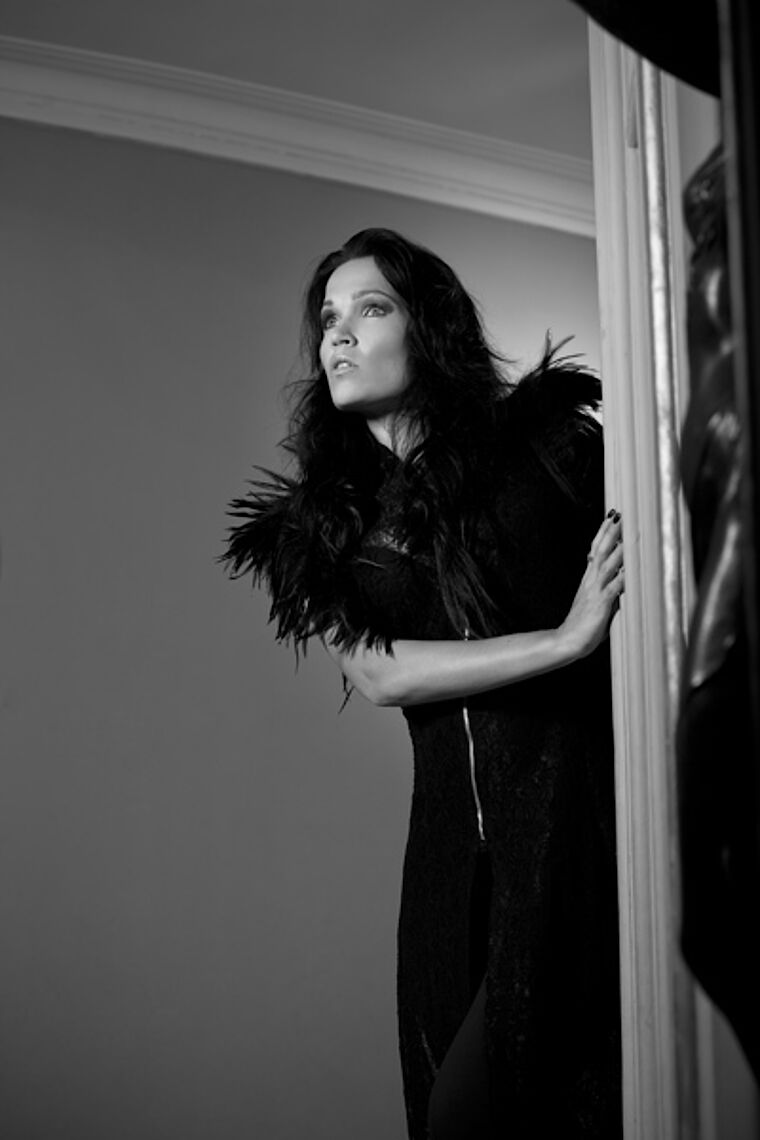 Tarja will release her first solo live audio and video product in her rock outfit. Via Pledge fans can purchase a very special and limited 80 and more pages photobook (including 3 - ! - DVDs and 2 CDs), a rare and limited vinyl version of the product plus many personalized Tarja gimmicks and clothing items.
The live recordings and filmings ofACT I took place in Argentina and the photobook (also referred to as "mediabook") features one full exclusive concert which cannot be purchased anywhere else than in this mediabook. A first taste of the live product is for free! Wackentube will feature a trailer which will show you a lot what the fan package will look like. Please check HERE for an astonishing look at ACT I. So worth checking it!
ATTENTION: The Pledge-campaign will end this Sunday, August 19th, thus the fan packages can only be ordered until then. So hurry up to save your version of ACT I!
No other voice and artist influenced and basically created the female fronted symphonic metal genre more than Tarja Turunen. A pioneer in Goth-, Opera and Symphonic Metal, the classically trained Finn rose to fame with the metal outfit Nightwish, whose face and voice she was for 9 years. Releasing two very successful solo albums (2007 and 2010) afterwards, awarded gold and Platinum in many countries, Tarja Turunen toured the world with her new band, including Wacken Open Air.
The last roadtrip ended in South America, where Tarja filmed and recorded ACT I. The main content was filmed and recorded this March in Rosario, Argentina, in a beautiful theatre setting. The video-products include plenty of extras – video and photo material. Besides the Pledge products, a 2CD is available in regular retail just as well as a 2DVD and Blu-Ray version.
ACT I delivers the most intense, the most personal and most intimate Tarja performances and footage so far. The artist herself admits, she "was many times ready to burst into tears."" With the elaborate packaging, tracklisting and its extras, ACT I provides the full-fledged bill of fare to either Tarja fan. Two brand new Tarja songs will be featured on the album, one of them is the first single out of ACT I, "Into The Sun", which can already be purchased digitally. The remaining tracklisting consists of Tarja's greatest solo tracks, many Nightwish classics as well as some cover versions, such as "Phantom of the Opera" or marvellous Gary Moore's "Over The Hills and Far Away" – or to make it short: a unique blend of music selection.
So now take the first glance at ACT I right here:
<script type="text/javascript" src="http://www.wackentube.com/js/embed.js.php?id=3474"></script><noscript><object type="application/x-shockwave-flash" data="http://www.wackentube.com/vimp.swf?playlistmode=media&amp;mediaid=3474&amp;webtv=false&amp;hosturl=http%3A%2F%2Fwww.wackentube.com%2Fflashcomm.php" id="flashcontent_502bb7bd18be5" classid="clsid:d27cdb6e-ae6d-11cf-96b8-444553540000" name="c6a80378-3eb2-47e7-8415-ba1f7cff037e" codebase="http://fpdownload.macromedia.com/pub/shockwave/cabs/flash/swflash.cab#version=9,0,0,0" width="480" height="360" align="middle"><param name="movie" value="http://www.wackentube.com/vimp.swf?playlistmode=media&amp;mediaid=3474&amp;webtv=false&amp;hosturl=http%3A%2F%2Fwww.wackentube.com%2Fflashcomm.php" /><param name="width" value="480" /><param name="height" value="360" /><param name="align" value="middle" /><param name="quality" value="high" /><param name="allowscriptaccess" value="always" /></object></noscript>
ACT I, as the title already suggests, is the vanguard in a sequence of live products. A successor live product is planned at a yet to be determined point of time.
While releasing ACT I, Tarja is already working on her next solo studio album.
Fans should not miss the opportunity to purchase the limited and rare TARJA fan packages on Pledge. More info can be found here: www.pledgemusic.com/projects/tarjaact1
TARJA decided to donate a share of the income out of this product to the WACKEN FOUNDATION. A great product and the foundation (dedicated to the advancement of young artists) team up for a good cause!!!
At www.tarja-act1.com fans receive first insight on the product, Tarja frequently communicates with her fans and updates her followers on the process in the Pledge campaign, the live product, etc.