The 30th Edition of W:O:A is sold out!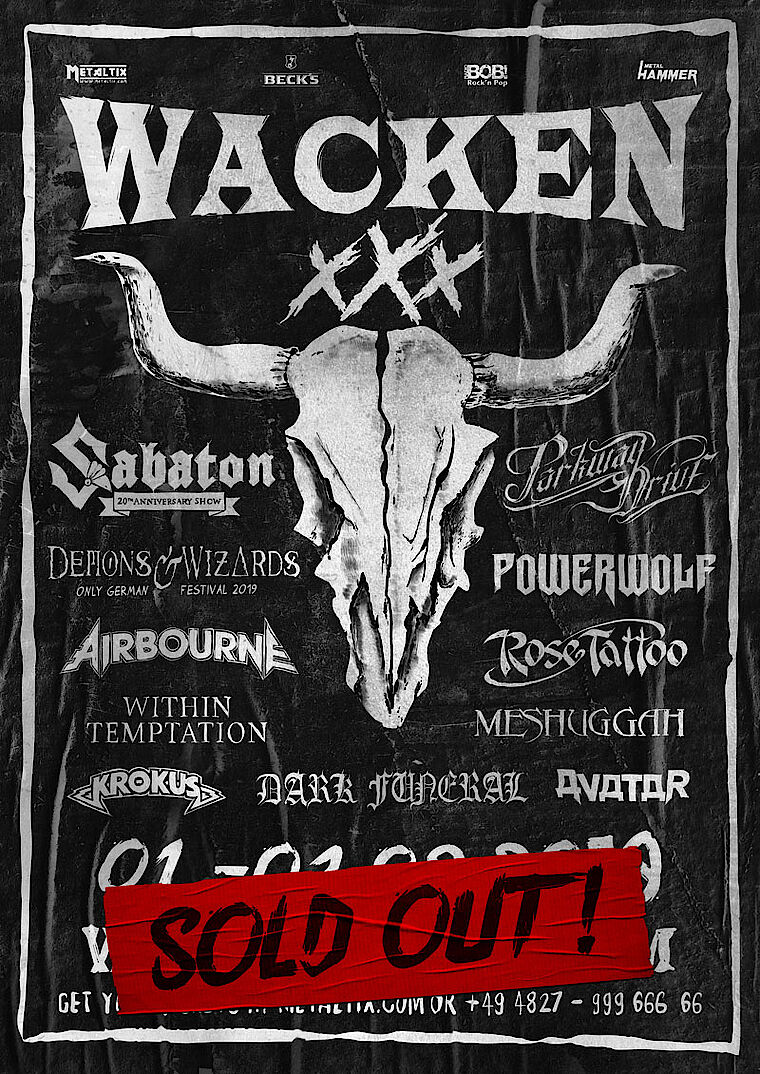 Dear Metalheads,
the weather was well-disposed towards us, the mood was brilliant and now the 30th Edition is on the horizon! How shall we put it? Looks like twe are not the only ones that can't wait to return to Wacken because:
All 75.000 tickets for W:O:A 2019 are sold - the 30. Edition of Wacken Open Air is sold out!
We are completely overwhelmed by your loyalty and your support which seems to be unbroken for almost 30 years now and there is nothing more to say than: THANX FOR YOUR SUPPORT!
We promise to achieve an Anniversary which you shall remember for a long time! You are and were always the heart of our festival and without you all of this would not be possible! Thank you!
Please notice: Within the next 10 days it might be possible that we will get a number of returns due to reversals and not payed advance payments. We created a waiting list for everyone who is still interested in a ticket.
Good to know: Our international travel partners ( which can be found here ) as well as the Metal Train still have tickets in combination with bus and train journeys.
IMPORTANT: At this point we would also like to ask you again, to contact the customer support of Metaltix only in really urgent cases and only by either email OR telephone - otherwise the response time for all inquiries increases drastically.
Yours
W:O:A team