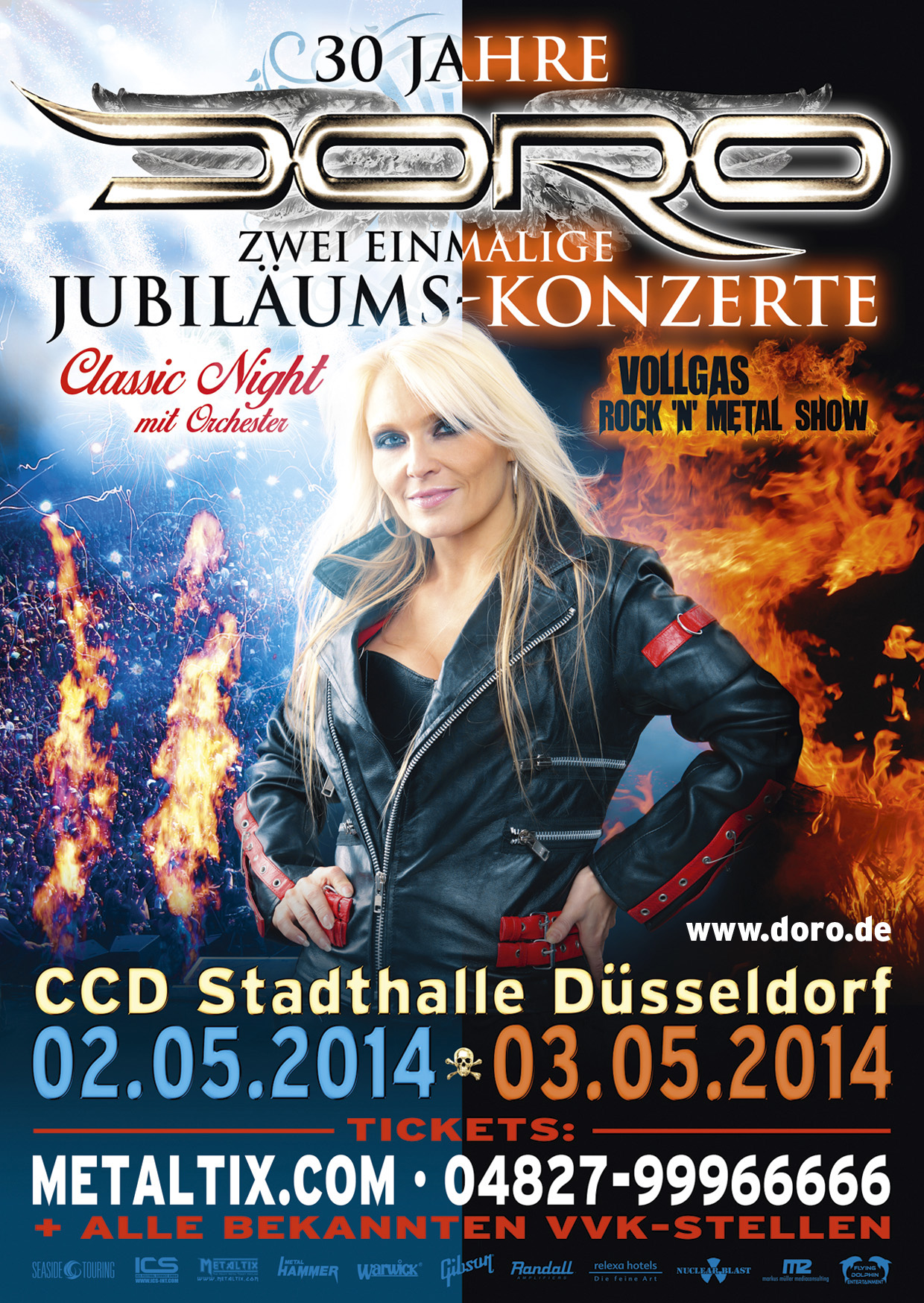 The big DORO Anniversay: 30 Years – two different shows!
3 months to go until the start of the big final of the 30 Years Strong & Proud Tour of Doro Pesch.
30 Years DORO – that has to be celebrated! This will be celebrated!
The "Queen of Rock & Metal" has prepared are real amazing special for the final show: Two concert nights with 2 different shows on one weekend will cover the whole range of Doro´s creative work.
Anniversary-Show 1 will be the DORO Classic Night with Orchestra - starting on Friday May 2nd 2014
Tickets for the Classic Night can be ordered HERE
Anniversary-Show 2 is called "Full Throttle Rock´n´Roll Show" and will be on Saturday May 3rd, 2014.
Tickets for the Full Throttle Rock´n´Roll-Show can be ordered HERE
Both - single and combi tickets for both days can be ordered at http://www.metaltix.com
Ticket-Hotline: +49 (0) 4827 - 999 666 66
Doro online at: